British MPs to receive on-the-job mental health aid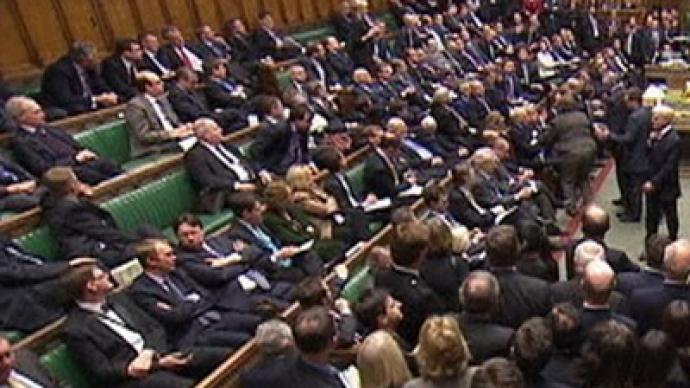 Stressed and depressed UK parliamentarians will soon have access to a psychiatrist just yards away from the debating chamber, after officials allocated £25,000 a year to providing mental health aid at Westminster.
The move came after GPs working in parliament noticed more and more requests for psychological help from troubled deputies. The Commons Members' Estimate Committee, which looks after working conditions for the legislative assembly, says MPs are wary of using counselling services at their own constituencies, for fear their careers may be damaged if news leaks out.The news comes on the back of several MPs admitting their long-standing psychological problems during parliamentary discussions on mental health legislation last year.In one speech Charles Walker, a Tory MP, described himself as a "practicing fruitcake," afflicted by Obsessive Compulsive Disorder."On occasions it is manageable and, on occasions, it becomes quite difficult. It takes you to some quite dark places," Walker described his condition."I operate by the rule of four. So I have to do everything in evens. I have to wash my hands four times. I have to go in and out of a room four times. My wife and children often say I resemble an extra from Riverdance as I bounce in and out of a room."His Labour colleague Kevan Jones described severe bouts of depression he suffered in recent years, even as he served as a junior minister."If you admit fault or frailty you are going to be looked upon in a disparaging way, in terms of both the electorate and your peers as well"Parliament also recently passed the Mental Health Discrimination Bill that would stop MPs who have been sectioned for six months from being stripped of their job. When the new legislation was first introduced, Conservative MP Gavin Barwell highlighted the "grave dangers" that arise from the rules forcing MPs with mental health problems to step down."There is a grave danger that the law will deter members from admitting to having a mental health condition and from seeking treatment, which would be a tragedy," Barwell said. After passing its third reading on Monday, the bill is now waiting for further approval.
You can share this story on social media: