UK immigration minister resigns after employing illegal immigrant cleaner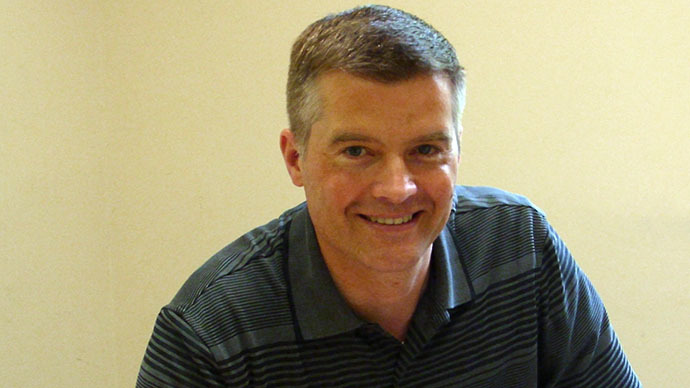 UK Immigration Minister Mark Harper, who launched the notorious "go home or face arrest" campaign, has resigned from his post after it materialized that his cleaner did not have permission to be working in the UK.
Harper handed in his resignation to UK Prime Minister David Cameron. A statement released by Downing Street on Saturday said that there had been "no suggestion" that Harper had "knowingly" employed an illegal immigrant.

Cameron said that it was with "regret" that the resignation was accepted. Harper will remain an MP in his constituency.

Controversy erupted last year surrounding an advertising campaign spearheaded by Harper. Vans were deployed in six London boroughs bearing billboards instructing illegal immigrants to "go home or face arrest."

The drive provoked an enormous backlash, and a UK advertising watchdog eventually banned it on the grounds that it was "misleading" - despite the majority of complainants denouncing it as racist or offensive.

The minister conceded that he should have checked his house staff's documents more thoroughly to ensure their validity. He took the cleaner on in 2007, but decided it would be "prudent" to look over the papers once more, as the much-debated immigration bill passed through parliament.

"Although I complied with the law at all times, I consider that as Immigration Minister, who is taking legislation through Parliament which will toughen up our immigration laws, I should hold myself to a higher standard than expected of others," Harper wrote.

"I immediately notified the home secretary and my permanent secretary. This is now a matter for immigration enforcement."

One of Cameron's central policies has been to clamp down on illegal immigrants, and a heightened panic over the issue has gripped Britain more intensely since January 1 when restrictions for those entering the country from Bulgaria and Romania were lifted. Viviane Reding, vice president of the EU Commission, slammed London last month for peddling "myths" about an "invasion of foreigners."

Record anti-immigration attitudes were measured in January when it was found that a whopping eight out of 10 Britons now believe that immigration rates should be limited, with almost six in 10 supporting significant reductions in the number of foreigners allowed in, according to the findings from the British Social Attitudes survey.
You can share this story on social media: