Definition of confusion: UK govt to re-term 'husband' and 'wife'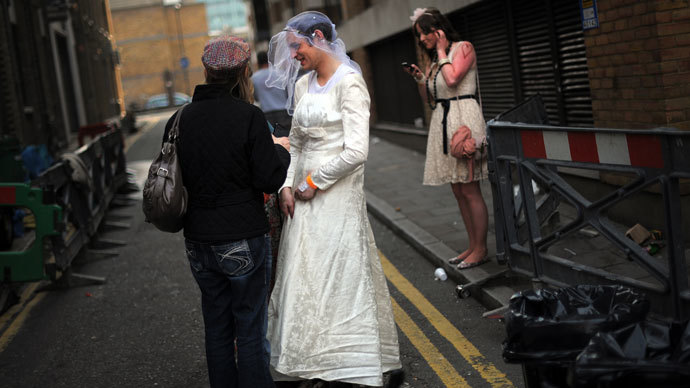 A man can be a "wife" and a woman can be a "husband," the UK government has decided, overruling the Oxford English Dictionary and effectively putting an end to the traditional meanings of the words for marriage partners.
The move has been denounced as the vocabulary of "cloud cuckoo land" and "gobbledegook" by critics who believe that the terms 'husband' and 'wife' should have their traditional meanings preserved.

Updated explanatory notes in The Marriage (Same Sex Couples) Bill being considered by the government is causing it to have to redefine the two terms, "clarifying" what it means.

"'Husband' here will include a man or a woman in a same sex marriage, as well as a man married to a woman. In a similar way, "wife" will include a woman married to another woman or a man married to a man," says the new footnote.

However, the traditional male-only meaning of husband and female-only understanding of wife could return in some cases – to "ensure that gender-specific terms such as 'husband' keep their gender-specific effect."

"The term 'husband' will in future legislation include a man who is married to another man (but not a woman in a marriage with another woman); and 'wife' will include a woman who is married to another woman (but not a man married to another man) unless specific alternative provision is made," declares the drafted legislation.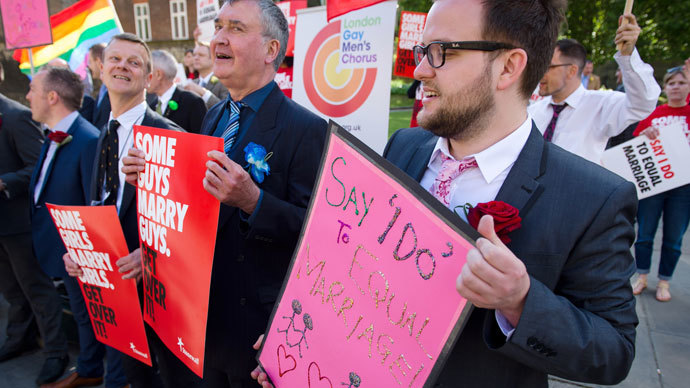 Critics stated that they had anticipated the legal confusion the government would run into while trying to eliminate 'gender specific' terms, which have to be introduced as the UK tries to establish gay marriage laws, meaning marriage terms will be 'outdated.'

"We always knew the government would tie itself in knots trying to redefine marriage, and this shows what a ridiculous mess they've created," a spokesperson for the Coalition for Marriage, which campaigns against the change, told the Telegraph.

"This mangling of the English language shows what happens when politicians meddle with marriage. They're in cloud cuckoo land," they said.

Debates over the new definition also sparked irritation before a final decision was made.

"It sounds not merely like gobbledegook but the reversal of the natural and normal meaning of words," said Lord Tebbit in Parliament.

Parallels have been drawn in the British media with a recent example of Spain. The socialist government introduced gay marriage in 2005, when it was announced that the following year Spanish Birth certificates would read 'Progenitor A' and 'Progenitor B' instead of 'mother' and 'father,' in a move termed 'Orwellian' by UK officials.

The practice of gender nonspecific terms has spread far beyond Europe: Ambiguously gendered people were given the option in 2011 of listing their gender on passport applications as 'X'.

You can share this story on social media: