UK govt forcing poor families out of London - survey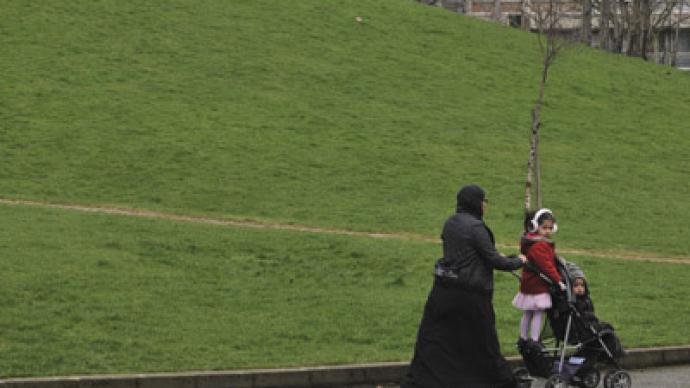 London authorities plan to eject low-income families from the city and relocate them hundreds of miles away. Skyrocketing housing costs and benefit cuts have made it impossible for disadvantaged families to live in the UK capital.
In a time of welfare cuts and high rent, most of London's boroughs are buying and renting property in nearby towns as part of plans to relocate families receiving housing benefits, according to a newly released Guardian survey.
The measures are a response to government welfare cuts that will come into force next April. The cuts will cap the housing allowance at £400 ($639) – many will be forced to move, as the average monthly rent for a three-bedroom flat in central London is over $2,000, according to the website London Property Watch.
The Guardian investigation revealed that London councils have obtained rental properties in Thurrock and Luton, Northampton, Gravesend, Broxbourne, Dartford, Windsor, Slough, Margate, Epping Forest, Hastings and Basildon.
"It is going to be practically impossible to provide affordable accommodation to meet our homelessness duties in London," Ken Jones, director of housing and strategy at Barking and Dagenham council, east London told the Guardian. "As the pressures increase we will be looking to procure well out of London, and even out of the Home Counties."
All but four of the 33 London boroughs replied to the publication's survey. Seventeen said they are already enlisting families who have had to leave their homes in the capital, or are considering temporary accommodation outside London in the near future.
The Guardian survey follows recent research examining the effects of April 2013's welfare reforms, which concluded that councils will be forced to eject thousands from London.
The report, carried out by Child Poverty Action Group (CPAG) and LASA, a welfare rights charity, found that 124,480 London households will be affected by the cuts capping the Local Housing Allowance at £400 a week.
Responding to the report, National Housing Federation Assistant Director for London Kate Dodsworth said, "Moving people away from their families, schools and communities because their local council cannot house them is a desperate move which demonstrates the scale of the housing crisis," 24dash.com reported.
One cabinet member for housing in an inner city borough told the Daily Mail, "Let's face it, a lot of people with more than two or three children, and who are dependent on benefits in this borough are not going to be here for very much longer."A draft guidance issued by ministers in May said that councils must go "as far as is reasonably practicable" in accommodating low-income families within the borough. Parliamentarians are expected to debate regulations on the benefit cap during a House of Commons legislation committee meeting on Tuesday.
Mayor of London Boris Johnson claimed he was "concerned" by the Guardian survey, and may launch a campaign against the relocations. "If there are large-scale movements happening … which is, as you remember, something I didn't want to see, then we need to get to the bottom of it and campaign against it," the Guardian quoted Johnson's office as saying.
The mayor's office added, "Everyone agrees that welfare reform is needed. The mayor has secured transitional arrangements – more time for existing claimants, more funding for councils to deal with issues, and incentives for landlords to reduce rents – and will continue to monitor the situation."
But housing councils said most landlords see no reason to lower rent costs, and a substantial number have said they would not rent to people claiming the housing benefit.
Meanwhile, public outrage against the move is growing.
"The council is playing Monopoly with people's lives. They are stuffing the borough with multi-million pound properties and forcing the prices up. They are bleating about the house prices, but they are totally complicit in this Monopoly game," Emma Dent Coad, Deputy Leader of a Labour group in one of London's boroughs told LBC 97.3 radio.
You can share this story on social media: