Online crime tracker aims to restore trust in UK justice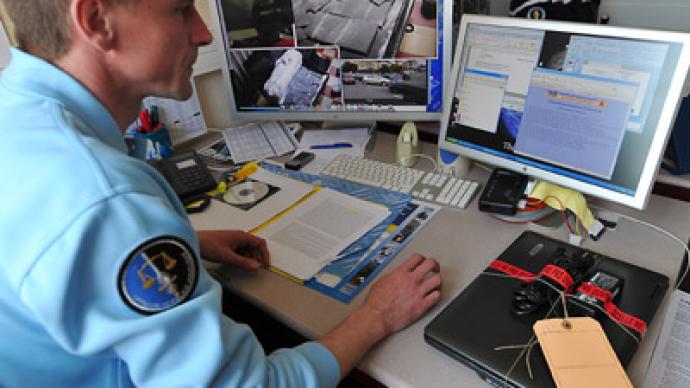 For a crime victim, it can be crucial to know that something is being done to investigate the matter. A UK think tank has put forward a method that would allow people to track the progress of a case at the flick of a switch via internet or phone app.
The Institute for Public Policy Research has released a report, outlining an initiative to allow crime victims an interactive role to promote public confidence in the criminal justice system. It also proposes the creation of real-time crime maps to empower victims "through data and technology.""Every police force in England and Wales should develop a crime-tracking app to enable all victims in their area to follow their case through the system," said the report.The paper underlines the fact that UK courts "publish very little information on the cases they are dealing with and their outcomes." It noted that current information disseminated online was of little or no use to the public. "Poor communication and lack of information are key drivers of dissatisfaction among victims of crime about how the criminal justice system operates." Citing the website TrackMyCrime pioneered in Somerset and Avon in the south of the UK, the IPPR said that similar systems should be introduced elsewhere.The website allows victims to access the current status of the crime against them online in the same way they might log into a bank or mobile phone account. Any new information registered on the police system is automatically sent to the TrackMyCrime site and users subsequently receive notifications to their email address.The report also broached the subject of crime maps in UK communities. In 2011 the government introduced maps showing crime rates that can be accessed online. The report says that they have a limited utility given that they do not allow citizens scope to effectively use the information."Maps might have a more direct crime-reduction application if they used real-time information. This would mean that people could see where crimes were taking place soon after they had occurred and avoid particular areas."Statistics released by the Home Office last year showed that petty crime had risen by 14 per cent in the midst of the financial crisis in the UK.In addition, police forces face up to 20 per cent cuts as part of austerity measures, giving rise to fears of increasing crime levels.