Another banking crisis in the UK – donor sperm shortages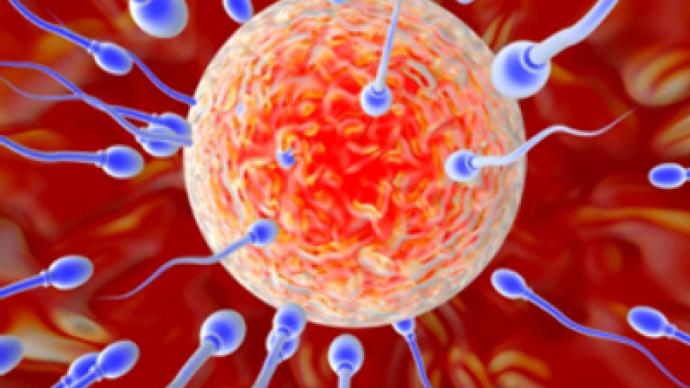 A shortage of donor sperm in the UK is thought to have been caused by the removal of donor anonymity in 2005, when people conceived by sperm donation received the right to discover their donor's name.
However, according to the latest figures of the UK Government HFEA (Human Fertilisation and Embryology Authority), sperm donor numbers are on the rise. Fertility experts state that a shortage does exist, but the problem needs a more complex solution, rather than just reinstating anonymity.
The demand for donor insemination in the UK is approximately 4,000 patients per year, which requires about 500 sperm donors to be recruited each year. About 96% of those who apply to donate sperm are rejected because of poor sperm quality, concerns about sexually transmitted diseases or their genetic history.
Many clinics have long waiting lists or have stopped providing services at all. A short supply of sperm causes a rise of prices for in vitro fertilization (IVF) treatment. Many couples can't afford it and are forced to seek help abroad as so-called 'fertility tourists'. Laurence Shaw, Associated Director of the London Bridge Fertility Centre, cited by the BioNews website, says that, "trans-border fertility treatment raises questions about a lack of control of quality and safety".
It is illegal in the UK to pay donors for their services, because sperm donation is regulated as human tissue. Donors can claim compensation for loss of earnings up to a maximum of £250 per course of sperm donation. Currently, experts are actively discussing the question of whether or not sperm donors should be paid, and the opinions vary. Head of the HFEA, Professor Lisa Jardine, thinks that, "payments to donors could cut the number of childless couples traveling abroad for treatment", reports The Times newspaper. On the other hand, her opponents fear that paying for sperm can hurt the feelings of the donor-conceived, who might think that they exist only because their genetic father was interested in a cash incentive.
Some doctors have suggested raising the current limit of 10 pregnancies per donor, arguing that it won't encourage incestuous relationships in the resulting children. According to Laurence Shaw, "in the UK, if 2,000 donor-conceived children are born per year with five children per donor, unwitting half-siblings mating would occur at a rate of 1 every 50-100 years", says BioNews.
Lowering the acceptable levels of semen quality or raising the age of donors from the current maximum of 45 is generally not acceptable, though some experts say that age restrictions should be replaced by biological quality standards.
A donor profile is also being revised. The Guardian cites Laura Witjens, chair of the National Gamete Donation Trust, as saying: "sperm banks typically relied on donations from younger men in their 20s, targeted through football programs, magazines and student unions. We needed men who would understand that 'donating sperm' actually meant 'creating another human being'." The campaign 'Give Life, Give Hope', which started in 2005, is targeted at men and women aged 28-45, and encourages them to donate sperm and eggs.
Some clinics are introducing a 'donate and receive' program, in which the male partner of a couple seeking treatment can donate his sperm, and in return receive reduced costs for the couple's own IVF treatment.
Anna Smolska for RT
You can share this story on social media: