UK police to open files on domestic abusers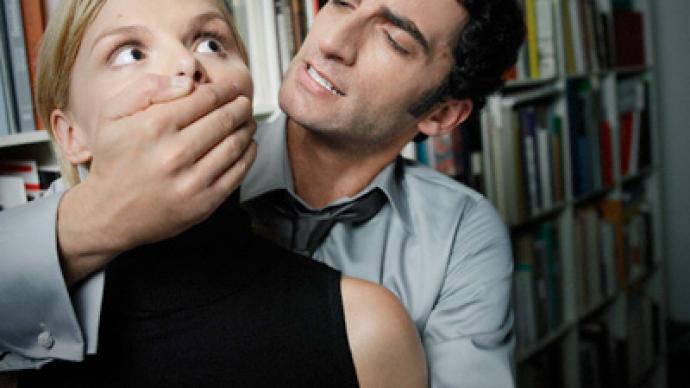 A pioneering scheme will allow UK women to check police records to find out whether their partner has a history of domestic violence. The objective is to protect potential victims, but critics say the bill, dubbed Clare's Law, won't work.
On Monday the Home Secretary, Theresa May, is expected to introduce trials of the "right to ask" scheme in four regions of England (Greater Manchester, Nottinghamshire, Wiltshire and Gwent) and Wales. The move follows a campaign for a change in the law to help protect women from domestic violence. Underlying the proposed changes to the legislation is the principle that women in abusive relationships should have the right to information on whether their partner has a history of abusive behavior. The legislation is being championed by Michael Brown, whose daughter, Clare Wood, was murdered by her boyfriend in February 2009. The 36-year-old mother of one was strangled by her ex-boyfriend, George Appleton, at her home in Salford. He later set her body on fire and went on the run before hanging himself. Clare Wood met her killer on Facebook and didn't know Appleton had a horrific history of violence against women.
Clare's Law was inspired by Sarah's Law, which allows people in the UK to access information on sex offenders. It was introduced following the murder of Sarah Payne by paedophile Roy Whiting in 2000 and now gives parents the right to know about any child sex convictions of men with access to their children. On the day the scheme was unveiled, it was disclosed that more than 800 registered sex offenders have eluded police and are roaming Britain. Almost 700 of them have been on the run for more than a year, and some have been at large for years.
Clare Wood's father Michael told the Mail: "My daughter wasn't stupid. If she had known about that man's past, she would have taken herself out of there in a heartbeat."An investigation found that Wood had made multiple allegations that her boyfriend had harassed, assaulted and threatened to kill her which Greater Manchester police systemically failed to respond to. Moreover the Independent Police Complaints Commission found that the police were aware of Appleton's background but had underestimated the risk he posed. However their report stated that despite mistakes, police could not be accused of missing the opportunity to prevent the murder.This fact in particular makes Lucy Reed, a family law barrister, believe that the new legislation will not help to save women from home violence. In an article for the Guardian newspaper she writes: "Clare Wood knew George Appleton was trouble because she repeatedly contacted the police to ask for help. She made allegations of criminal damage and described his threats to kill her. What difference would it have made had she been given a list of his convictions or a summary of his background? She had worked most of it out for herself."And there are many who support this critical view, even among those who specialize in dealing with domestic violence. Sandra Horley, chief executive of Refuge, a domestic violence campaign group, told BBC that the Home Office should start by improving how police respond to calls for help. "We are at an absolute loss as to why the government is introducing the new disclosure scheme," she said. She also stressed that the majority of abusers were not known to the police and it was completely unclear whether the scheme would benefit anyone.Despite the criticisms, the legislators championing the bill insist it will reduce the number of deaths and injuries from domestic violence. Hazel Blears, MP for Salford and Eccles, in whose constituency Claire Wood lived, told the Guardian newspaper: "By changing the law we can empower women so that they can take informed action about their relationship and give them the chance to protect themselves and prevent domestic abuse from happening before it begins." And that's exactly what Lucy Reed strongly opposes. She is absolutely sure that the law "is based on the assumption that people would make safe choices about relationships if they were better informed. But it is difficult to think of a practical mechanism that could turn this assumption into reality." She maintains that accessing police records on abusers is less important than their response to victims' emergency 999 calls for help, and the availability of advice and support to help potential victims leave their violent relationships.
You can share this story on social media: