­Deporting foreign offenders should be the norm – UK Home Secretary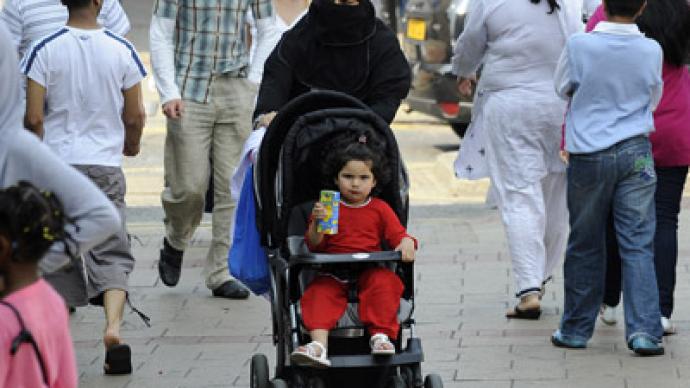 The UK must pass legislation so that deporting foreign criminals becomes the "norm," the UK Home Secretary said. She slammed judges for putting citizens in danger and ignoring parliament's stance on the issue in favor of human rights legislation.
Home Secretary Theresa May lashed out at UK judges in a damning article in British publication the Mail on Sunday for "ignoring parliament's wishes."Unfortunately, some judges evidently do not regard a debate in Parliament on new immigration rules, followed by the unanimous adoption of those rules, as evidence that Parliament actually wants to see those new rules implemented," May wrote.Last year, new guidelines regarding the right of foreign criminals to stay in the UK were passed through the British Parliament. They addressed Article 8, which stipulates that every foreign citizen has a right to family life under the European Convention for Human Rights. MPs established that foreign criminals' rights under article 8 should have stricter limits, paving the way for more deportations.Conservative MP Charlie Elphicke presented parliament with figures obtained from the Home Office, which claimed 177 foreign criminals had evaded deportation in 2011 because of Article 8.However, May argued that some judges were turning a blind eye to guidelines, and in doing so were reinforcing public opinion that human rights could be used as "legal dodges that allow criminals to escape proper punishment and to continue to prey on the public."The Home Secretary has resolved to take a step further and usher in a law that makes it "the norm" to deport all foreign criminals, regardless of their family situation. May stressed that if the new statutes are not introduced, then UK citizens will see "more victims of violent crimes committed by foreigners in this country."
'Not about human rights'
Secretary May said that the current debate was not about respect for human rights in Britain, but a crucial balance that is "an essential part of any decent legal system.""It is about how to balance rights against each other: in particular, the individual's right to family life, the right of the individual to be free from violent crime, and the right of society to protect itself against foreign criminals," she saidPrime Minister David Cameron pledged that he would cut down on UK immigration before he was elected in 2010, promising to reduce net immigration to the tens of thousands. However, this target proved too ambitious, as the Office for National Statistics put the total net immigration for 2011 at 216,000 – down from previous years, but a far cry from the government's aim.A recent poll carried out by publication the Sunday Observer revealed that most Brits regard immigration as the most pressing issue currently confronting society. Around one in three people believe that social tension between immigrants and British citizens is a major cause of division in society.
You can share this story on social media: