Brits rate immigration as society's biggest issue – poll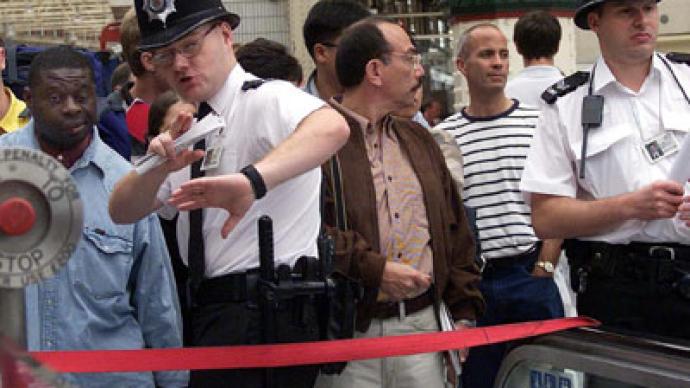 The British public views immigration as the biggest issue facing society, but UK citizens are basically tolerant to immigration, as long as new arrivals are in work and integrate into society, it was revealed in a poll reported in The Observer.
The poll found that one in three people believes tension between immigrants and UK citizens is a major cause of division, while over half those questioned believe it is one of the top three causes, a major new survey entitled 'State of the Nation: Where is Bittersweet Britain Heading?' found out, the British Sunday paper wrote.Over the past two decades immigration has increased to historically high levels, with 100,000 more people entering than leaving the country every year since 1998.Sunder Katwala, the director of British Future, the think tank which carried out the survey, said it showed that there was a national anxiety about immigration which politicians needed to address. However, he pointed out that the results suggested that there was very little relation between the geographical distribution of immigrants and the levels of people's concern. For example, immigration was regarded as a divisive issue by 19 per cent of people in the north-east of England and 20 per cent of people in Wales. In both areas a 2011 census showed that one in 20 people were born abroad. But in London, where one in three people are immigrants, the number of people who regarded immigration as divisive, still stood at 20 per cent."People are obviously very anxious about immigration. But I was struck by how much it was driven by a national rather than a local tension. And I don't think anyone has any confidence in how it is managed as a system. Also there is concern around national cohesion, identity and ability to cope with the scale of change," said Katwala. Other issues considered the three essential traits of a Briton were respect for the law, freedom of speech of others, and an ability to speak English. These came out as the top criteria among all ages and social classes in the survey, which polled 2,515 people aged between 16 and 75. Treating women and men equally and respect for people of all ethnic backgrounds and faiths came fourth, fifth and sixth on the list respectively. The release of the poll's results coincides with an upcoming speech by Eric Pickles, the communities secretary, in which he hopes to aid efforts of integration into society. He is expected to stress that knowledge of English is vital to social mobility and for the economy as a whole. The survey also found that three in four people think that the UK is in a housing crisis, an issue that has been on the political agenda of all parties for a number of years. Current Housing Minister Nick Boles is proposing that green field sites, currently protected by planning law, should be built upon in order to provide much needed new housing stock. All age groups surveyed said that owning your own property is better than renting. When asked what made people proud to be British, the NHS came top, with 45 per cent of people saying it was the institution they were most proud of. The armed forces came second, with 40 per cent of people saying they made them feel proud to be British, while in light of the Olympics and the Paralympics, 38 per cent said 'Team GB'. When people were asked if being born in Britain was important to being British, two thirds said as long as someone has worked here for up to 15 years, they should be allowed access to the welfare state, regardless of where they were born. Finally, roughly two thirds said they would rather be British than any other nationality in the world, while around 15 per cent said they would rather not be British and 20 per cent neither agreed nor disagreed.
You can share this story on social media: