Proposed UK bill puts libel tourism on the rocks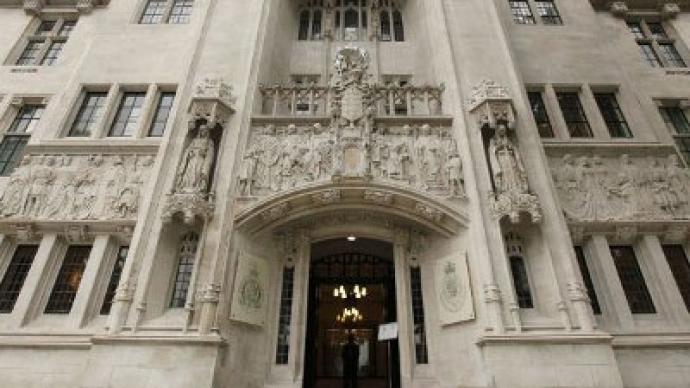 The wealthy individuals and businesses - often based abroad and with little connection to Britain - who have grown used to using UK courts to silence their critics are in for a letdown as antiquated Defamation Bill is set to change.
Critics of the bill have long argued that anyone who wishes to publish potentially sensitive material – from authors to scientists to journalists and even housewife bloggers – have suffered from the constant threat of court action from wealthy individuals and others with the means to sue.London acquired its undesirable label as the global capital for libel for a mixture of reasons. Existing regulations favor wealthy claimants with cases in the UK, costing over 100 times the European average, meaning just the threat of a libel case can push – or bully – someone to back down in the face of potentially overwhelming legal costs and damages.New limits will be set so that individual judges have the right to decide before a case proceeds whether or not it should be heard in the capital's courts. People will also have to prove they have suffered"serious harm" in order to discourage "trivial claims" under the new Defamation Bill. And those from outside the EU will face new hurdles before they can bring a claim in London.All this will represent a dramatic sea-change if it becomes law. The new bill will "address the perception that our courts are an attractive forum for libel claimants with little connection to this country, so that our law is respected internationally."In 1990, the US actor and former California governor Arnold Schwarzenegger was one of London's first libel tourists. He sued the American author Wendy Leigh for material contained in an unauthorized biography which was published in the UK and many other countries.Cameron Diaz, another American actor, also sued the National Enquirer in Britain for wrongly alleging that she was unfaithful with a married man.The new laws will also provide extra protection for investigative journalists, who will have a legal defense when they publish responsible articles in the public interest.Currently, UK libel laws put the burden of proof onto the defendant – including when the writer is investigating issues where there is a strong public interest, such as exposing criminal wrongdoing or protecting public health.A new defense of "honest opinion" will replace the existing, overly complex defense of fair comment, while "justification" will be superseded by the defense of "truth."Scientists will also be given better protection against libel claims if they publish material in peer-reviewed journals, even if they are critical of products made by wealthy corporations.Jo Glanville, editor of the Index on Censorship, praised the proposals: "We now have a chance for libel legislation that's fit for the 21st century. The end of the single publication rule and greater protection for Internet service providers will help to put an end to the chilling effect online."And Tracey Brown, managing director of Sense About Science, said she was "really pleased": "We and thousands of others have campaigned to stop the libel laws' bullying and chilling effects on discussions about health, scientific research, consumer safety, history and human rights.""We are really pleased to see the government has moved closer to honoring its promise of a fairer law and protection of free speech … This opens the way to developing a law guided by public interest, not powerful interests."Dr. Peter Wilmshurst, a leading cardiologist who was taken to court by a large US medical device company, told the Daily Mail: "Patients have suffered because the draconian defamation laws were used to silence doctors with legitimate concerns about medical safety." The bill will also end the presumption in favor of a jury trial in defamation cases, which currently adds significantly to the cost and time taken to reach a resolution. Form now on, most cases could be settled by a judge sitting alone.
Alice Hibbert for RT
You can share this story on social media: