Court refuses to free ex-PM Tymoshenko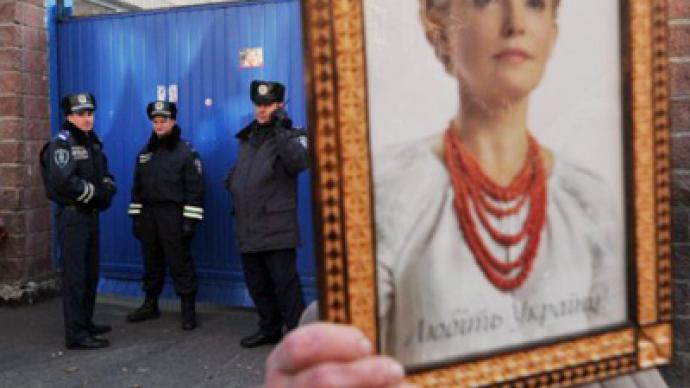 Ukraine's Appeals Court in Kiev has ruled to turn down the appeal to release the country's former PM Yulia Tymoshenko from custody. She was convicted of abuse of power while signing gas contracts with Russia.
The decision was taken in absence of the defendant. Tymoshenko reportedly has serious problems, which was the reason the appeal was filed in the first place. There were reports that the court could consider the forced delivery of Tymoshenko to court.A request to conduct repeated preliminary proceedings of the "gas case" filed on Wednesday by Tymoshenko's has also been denied.In October, Tymoshenko was sentenced to seven years in prison over accusations of exceeding her authority while negotiating gas deals with Russia in 2009. EU labeled the trial as politically-motivated, something official Kiev repeatedly denied.On December 1, lawyers appealed to the court to change the punitive measures for less restrictive circumstances, although without success.A peculiar twist in Tymoshenko's case is that even if her appeal was successful she would not be able to go home.The matter is that on December 8, another court in Kiev – Shevchenkovsky – held a visiting session at the pretrial detention center where Yulia Tymoshenko is being held in custody. The court issued a decision to arrest Tymoshenko again over another criminal case linked with United Energy Systems of Ukraine, which Tymoshenko used to head in the 1990s.
You can share this story on social media: