EUkraine further away after Tymoshenko trial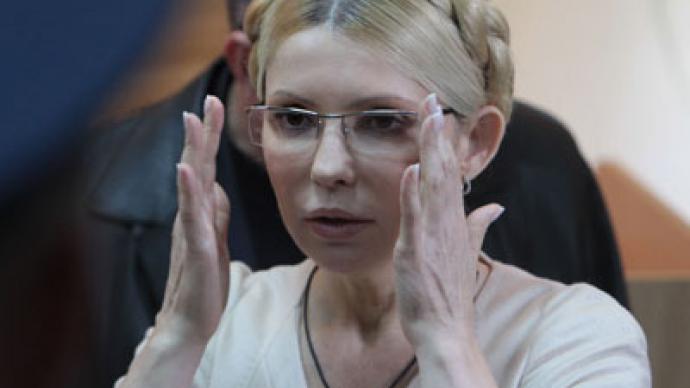 The sentence of the former Ukrainian Prime Minister Yulia Tymoshenko could hinder the signing of an association agreement between Ukraine and the EU, according to the country's President Viktor Yanukovich.
"This issue certainly impedes the question of the ratification of [the association agreement with the EU] by some countries," he said in Wroclaw after a meeting with German President Christian Wulff and Polish President Bronislaw Komorowski.
Yanukovich also said that he discussed the issue with his counterparts.
In October, Tymoshenko was sentenced to seven years in prison for exceeding her authority in negotiating gas deals with Russia in 2009. EU believes the trial was politically motivated, a claim Yanukovich has repeatedly denied.
"The government's intervention in the judicial process was unacceptable," Yanukovich stressed. "And our partners understand this quite well."
The Ukrainian leader noted that they do not want their partners to link ratification of international agreements to the Tymoshenko case and that they are doing their best to prove that the trial had nothing to do with politics.
He once again said that Yulia Tymoshenko was tried as a former premier, not as an opposition leader.
"The case was launched based on the decision of the National Security Council, which was made during her premiership," Yanukovich observed. "So any claims to the incumbent authorities are groundless."
Earlier, the European Union's ambassador to Kiev, Jose Manuel Pinto Teixeira, stated that the jailing of Yulia Tymoshenko may jeopardize Ukraine's integration into the bloc, even though the sides had finally reached a definitive agreement on the text of a long-awaited association agreement.
You can share this story on social media: