Two 'happy hours' left for alcohol retailers in Chechnya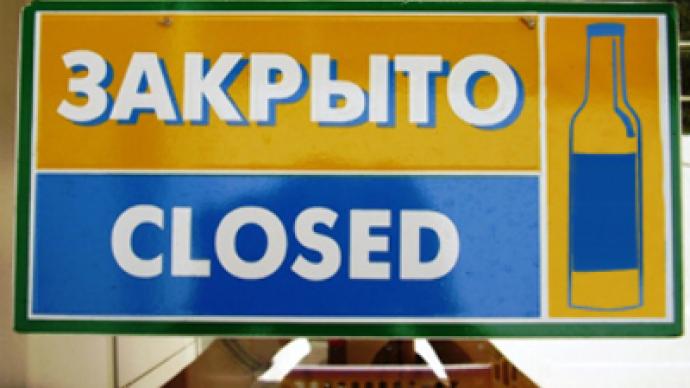 The struggle against alcoholism and crime gets a new turn in Chechnya. Chechen president Ramzan Kadyrov has signed a decree limiting the sale of alcohol in the republic to two hours a day – from 8am till 10 am.
During Ramadan, the sacred month for Muslims, the sale of alcohol will be prohibited completely.
"I have signed the decree because alcohol increases crime levels and immorality in society", Kadyrov said at a government session in Grozny where sales of alcohol to the republic was discussed.
The decree made the Chechen Republic the first region in Russia where such rigid rules for the sale of alcohol have been introduced.
Back in 2005 Kadyrov, then an acting chairman of the Chechen government, also fought for the physical and moral health of his compatriots by campaigning against drugs and the total prohibition of slot machines.
"First of all, such restrictions will hit businessmen," a local alcohol retailer said.
Alcohol manufacturers are not worried that the innovation to will affect their business.
"It will leave the strongest companies on the market. Their growing responsibility will positively affect market development," says Said Asanukaev, the director of a large Chechen winery. "I think we will not feel the influence of the new rules, as we also deliver produce to other Russian regions."
According to Taisya Mirzoeva, the head of the Federal Service for Consumer Protection and Welfare, today there are two excise warehouses and 110 registered organisations with the right to sell alcohol in the Chechen Republic. In the capital Grozny alone there are 58 specialised 'wine-vodka' shops, according to Russian Business Newspaper.
You can share this story on social media: