Pakistan bans Twitter for blasphemous tweets against prophet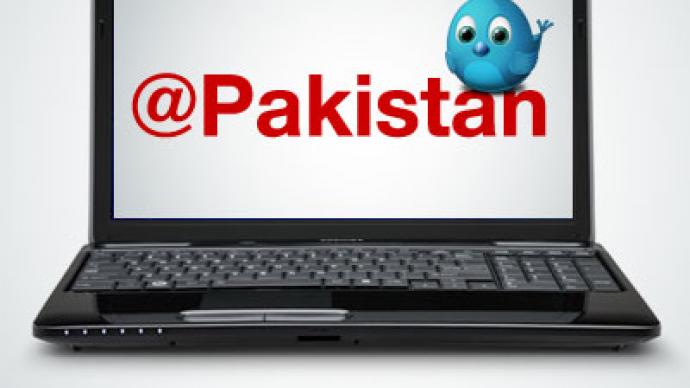 Pakistan blocked Twitter for much of Sunday over what it terms "blasphemous" material related to an ongoing competition to post caricatures of the Prophet Mohammed. Access to the site has since been restored.
After extensive discussions with Twitter asking the microblogging service to self-censor "particular content," the Pakistan's Ministry of Information Technology (PTA) moved to block the site on Sunday.PTA Chairman Mohammed Yaseen said Twitter had refused to take down material related to an ongoing Facebook competition whereby users posted caricatures of the Islamic Prophet Mohammed.  For many Muslims, depicting the prophet is forbidden.Yaseen said Facebook was amenable to Pakistan's concerns, and had agreed to close off access to the objectionable material.But Twitter told the PTA "they cannot stop any individual from doing anything of this nature" on their service, the Pakistani-based Express Tribune reports.Yaseen was not forthcoming about what specific messages or user activity had instigated the ban.  The Internet Service Providers Association of Pakistan said its members were told to block Twitter 'indefinitely'.But Yaseen said Twitter will be unblocked upon accepting Pakistan's terms.However, some Pakistani internet service providers have allegedly told users to utilize anonymous proxy services such as Vtunnel to circumvent the ban.Access to the social networking site was restored just before midnight Sunday, though Twitter spokesman Gabriel Stricker said his company did not remove any tweets or take down any content. In May 2010, The High Court of Lahore ruled to block access to Facebook, Twitter, YouTube, and scores of other websites for almost two weeks over a similar competition.The incident sparked mass protests which were organized by religious parties demanding a complete and total ban of Facebook on Pakistani territory.
You can share this story on social media: