Turkmen government admits 15 dead in depot explosion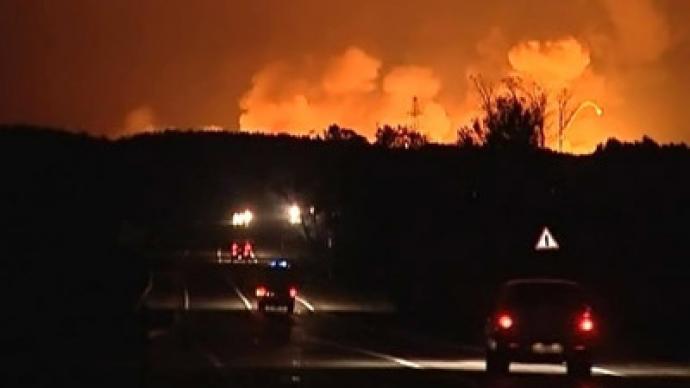 Turkmenistan's government has admitted that a series of explosions that shook the city of Abadan occurred at a munitions depot and killed 15 people.
Initially authorities said it was an incident at a fireworks factory and that there were no casualties, which contradicted eyewitnesses' pictures and reports that around 200 were killed and scores injured.Now, however, officials are reporting that two servicemen and 13 civilians were killed. The blasts, which rocked the city on Thursday, damaged nearby houses and buildings.The officials responsible for publicizing the false reports have reportedly been sacked. Turkmenistan has long been a very secretive state, and even the internet was banned until recently.Repair works are underway in the stricken town. The head of state offered deep condolences to the families of those killed and injured as a result of the accident, and said that financial and other necessary aid is being provided to all victims."The explosion occurred as a result of hot weather that set in over the past few days, and led to the detonation of pyrotechnical material, which then spread over a significant area of an army warehouse," the government announced.The president issued a strong reprimand to Turkmen Defense Minister Begenchu Gundogdyyev, demoting him to colonel.Construction teams are reportedly working in Abadan, and all vital public services in the town and nearby villages are operating on a regular basis. Social assistance is also being provided to local residents.
You can share this story on social media: