Amnesty calls to suspend tear gas shipments as protests return to Turkey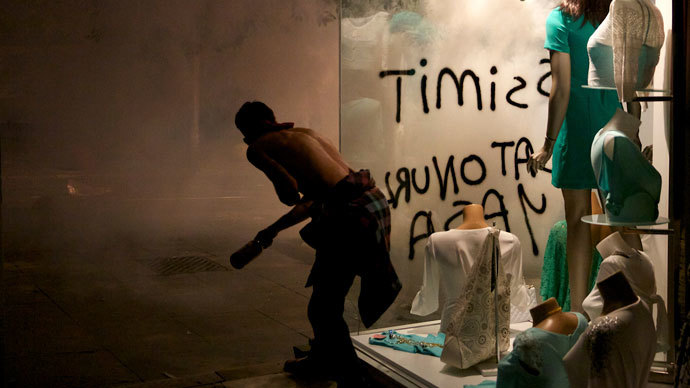 Amnesty International has called on countries which export tear gas and other riot control equipment to stop all shipments to Turkey, as protests return to the country's streets.
Protests have been gripping Istanbul, Ankara and other cities for three nights, following the death of a demonstrator, Ahmet Atakan, in the southern province of Hatay. Reports claim that he was a hit by a tear gas canister but the authorities dispute this, saying he died after falling off a building.
With rallies not seeming to be scaling down, Amnesty's researcher, Andrew Gardner, called on countries to put pressure on Turkey for the way it has dealt with the protests, the first wave of which hit in late May.
"We're calling on governments to take a stand and press Turkey to respect the right to peaceful protest and end the use of force," he said.
"Countries [should] suspend shipments of tear gas and other riot control projectile equipment and armored policing vehicles to Turkey, until steps are taken to prevent such deaths and injuries," he added.
The group referred to media reports which revealed that Turkey's police requested some 100,000 teargas canisters and more than 100 armored vehicles from the US, Brazil, India and South Korea.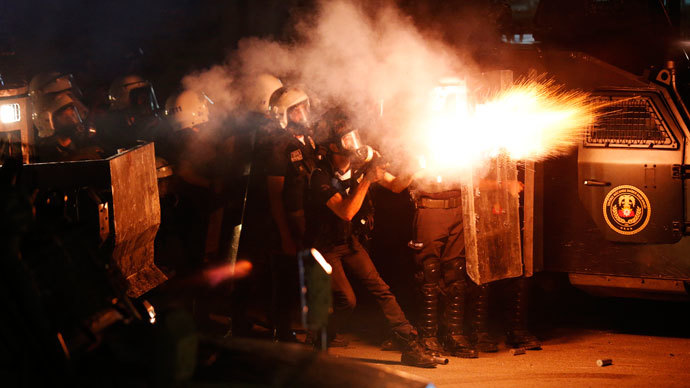 Amnesty also listed Belgium, China, the Czech Republic, Hong Kong, Israel, and the UK among nations that expressed readiness to supply Turkey with "riot control equipment."
"International partners – including in the European Union – must urge the Turkish authorities to bring to justice those responsible for the excessive use of force and ensure that all police are properly trained in how to respond to peaceful protests in line with international standards," the group said.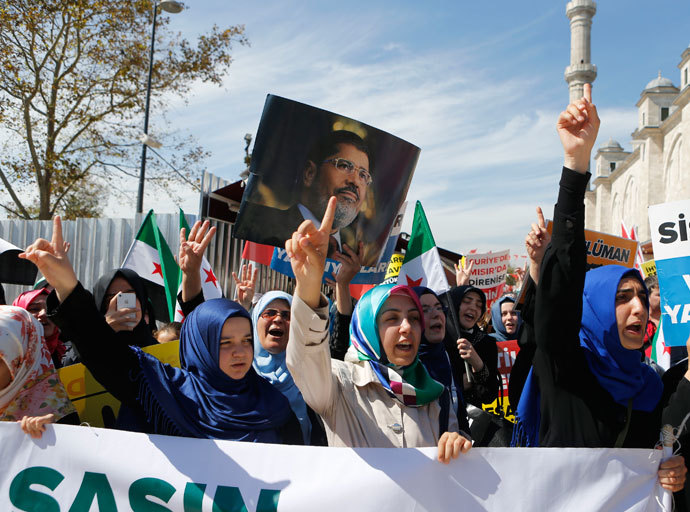 Atakhan was the sixth protester to be killed during anti-government demonstrations in Turkey this summer. Earlier, much wider and violent protests were sparked by plans to redevelop Gezi Park, one of the last green spaces in central Istanbul, into a monument in the style of an Ottoman era army barracks and a shopping mall.
However, they soon mushroomed into wider demonstrations against Prime Minister Recep Tayyip Erdogan's government and the increasing role of Islam in Turkish society. 
Reacting to the unrest, Erdogan defended his government's use of force.
"We have unlimited respect for freedoms within the law" but "nobody has the right to disrupt our country's peace and welfare". He added that he was ready to "die for democracy".
Erdogan is planning to grab the political initiative next week with a democratization package where he is expected to meet some of the demands of the Kurdish and Alevi minorities.