Dozens arrested as Turkish police raid private addresses in Ankara, Istanbul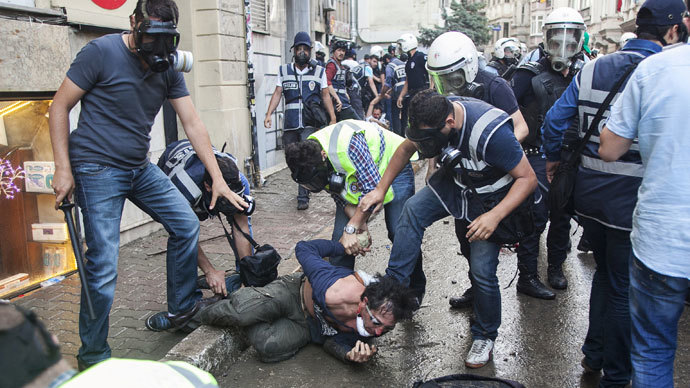 Turkish police are conducting raids on left-wing groups in Istanbul and Ankara, making dozens of arrests. The unrest that has gripped the country for over two weeks shows little sign of abating, and the government has threatened to deploy the military.
Police in Ankara made 25 arrests on Tuesday in multiple raids at addresses across the Turkish capital, local media reported. In a similar crackdown in Istanbul officers took 66 activists into custody, as well as 13 in the western city of Eskisehir.

Clashes erupted once again on Monday as police in Istanbul sought to disperse striking trade union workers who were demanding an end to police violence. Officers used teargas and water cannons on protesters who scuffled with police at different points around the city. Separately, a number of demonstrations were held across the country in solidarity with the 'Occupy Gezi Park' movement.

The Turkish government condemned the unrest on Monday, and said it may deploy the military to bring the anti-government protests under control.

"Our police, our security forces are doing their jobs. If it's not enough then the gendarmes will do their jobs. If that's not enough… we could even use elements of the Turkish Armed Forces," Turkish Deputy Prime Minister Bulent Arinc told state TV. He decried the unions' strike as "illegal," and warned that further protests would not be tolerated.

Arinc's words echo the government's increasingly strong rhetoric against the protesters. During an AK party rally on Sunday, Prime Minister Tayyip Erdogan told supporters that the activists were being manipulated by terrorists and dismissed accusations that he was behaving like a dictator.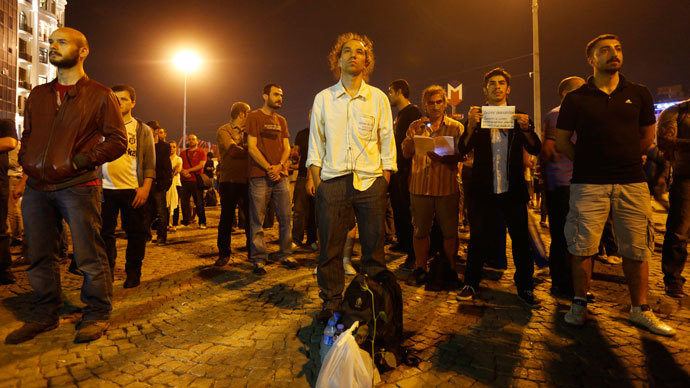 In a strong rebuke of the European Parliament's condemnation of recent Turkish police brutality, he stated the institution had "no honesty" and needed to "learn its place." Erdogan has defended the police's use of pepper spray against protesters, calling it their "natural right."

He added that the protests have now caused around $60 million of damage.

The protests first began on May 28 over a plan to redevelop Gezi Park, located on Taksim Square, and have now snowballed into national movement against a government that activists regard as overly "authoritarian." Many have criticized Erdogan for his autocratic approach to government, and for impressing conservative Islamist values on a secular society.

The violent unrest sweeping Turkey has so far left over 5,000 people injured and at least four dead. In the last 48 hours, police have taken over 500 people into custody.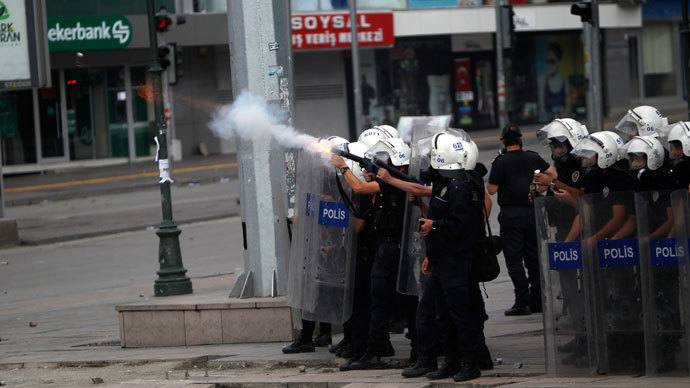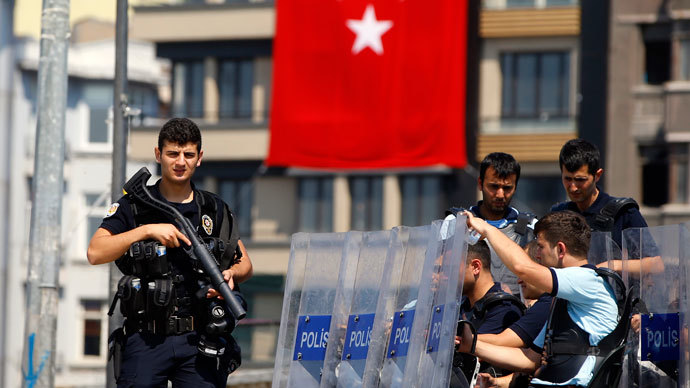 You can share this story on social media: