Turkey lifts veto on Israel's NATO activities despite frictions – report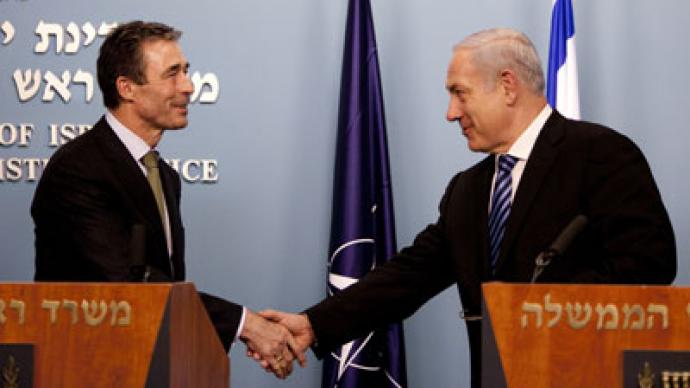 Turkey reportedly agrees to Israeli participation in NATO activities despite tension. The Jerusalem Post quotes sources who say Ankara made the concession to get NATO Patriot missiles on its border with Syria.
Israel is to join a 2013 NATO military drill in Turkey in spite of the unresolved diplomatic conflict between the two states, the Israeli newspaper says Sunday.The timing of the decision is not a coincidence, an Israeli military official tells the Jerusalem Post on condition of anonymity."At the last minute – and I think it was dependent on the Patriots – it was approved," the source explains, referring to Turkey's request to position the defensive missile batteries along its border with Syria.However, there has been no "total solution" of the standoff between Ankara and Tel Aviv, the Israeli official adds.Ankara had vetoed Israel's participation in NATO exercises, as well as its presence at a NATO summit back in May in protest at the 2010 Gaza flotilla raid by Israeli commandos, in which nine Turkish activists were killed.Turkish-Israeli relations further deteriorated after the 2011 UN report justifying the Mavi Marmara marine assault, which resulted in Turkey expelling the Israeli ambassador and suspending military cooperation.Turkey has also pledged to block any Israeli participation in NATO activities until there's a formal apology from Tel Aviv. So far Israel has refused to apologize for the incident despite the demands. But Israel is also seeking to expand its cooperation with NATO, and recognizes its ascent in the organization would be blocked unless the break with Turkey is resolved, NATO officials have said."We would like the issue to be resolved sooner rather than later," a NATO official tells Jerusalem Post, adding that NATO is trying to find ways to keep the dialogue going between the two countries. NATO's chief Rasmussen proposed to revitalize the countries' relations at a December meeting of the alliance, AFP reported citing a diplomatic source.However there are few signs of either side conceding ground, with an unnamed Turkish diplomatic source stating that "Turkey's position has not changed on this matter."According to the diplomat cited by AFP, Turkey will continue to block joint military maneuvers and ban Israel's activity in its own borders.
You can share this story on social media: