18,000 years in jail: Turkish court charges Israeli officers over Gaza flotilla deaths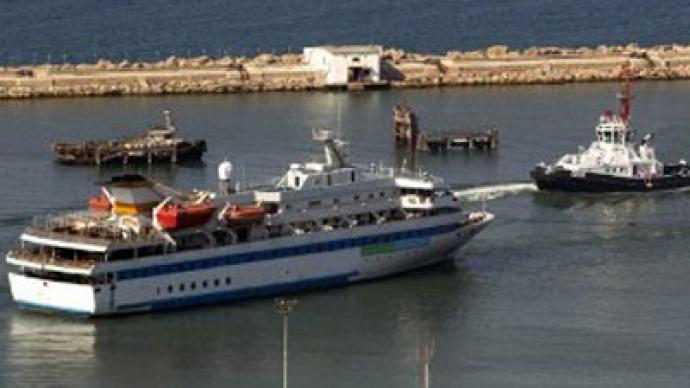 A Turkish judicial panel has unanimously approved demands for a sentence of combined 18,000 years behind bars for IDF ex-chief of staff and other officials responsible for the murders of activists on the Mavi Marmara cruise ship in 2010.
The Istanbul court has formally pressed charges against four senior officers of the Israeli Defense Forces who commanded the operation against the Gaza flotilla two years ago. Nine passengers of a Turkish ship were killed as they tried to bring aid to Gaza, the subject of an Israeli military blockade.The four officers face nine consecutive life terms in prison – one for each of the casualties aboard the Mavi Marmara – for "inciting to kill monstrously, and by torturing," reports Turkey's state-run agency Anadolu. This makes up for a combined 18,000 years. The indictment also includes 490 victims and complainants, out of them 189 were injured during the raid.In Israel, former military chief Lt. Gen. Gabi Ashkenazi, along with the former heads of the navy, air force intelligence and military intelligence, Eliezer Marom, Amos Yadlin and Avishai Levi, are not considered criminals. Therefore it is unlikely they will be brought before Turkey's judicial system. Still, in a symbolic move the men could be convicted in absentia.The court in Istanbul has also agreed to charge several unidentified soldiers who raided the ship. The Gaza flotilla was a string of six ships trying to deliver 2,000 tons of relief aid to the Gaza Strip including food, medicine and building material. The ships were also carrying some 600 human rights activists. Israel, which blockades Gaza out of what it says are security concerns, demanded the fleet change its course, but when the command was rejected, an assault began. Israel says its troops acted in self-defense, having come under attack by activists wielding axes, knives and metal rods. A United Nations probe into the incident determined that Israel's military did not violate any law, but added that the killing of eight Turkish activists and a Turkish-American was "unacceptable." Turkey rejected the report's findings, saying Israel had no right to raid the ship in international waters. Slapping Israel with sanctions, Ankara prompted the Jewish state to apologize for the attack and to compensate those killed as a precondition to restore relations. So far Israel has only expressed regret for the loss of life.
You can share this story on social media: