Israel faces multi-million dollar lawsuit over flotilla raid deaths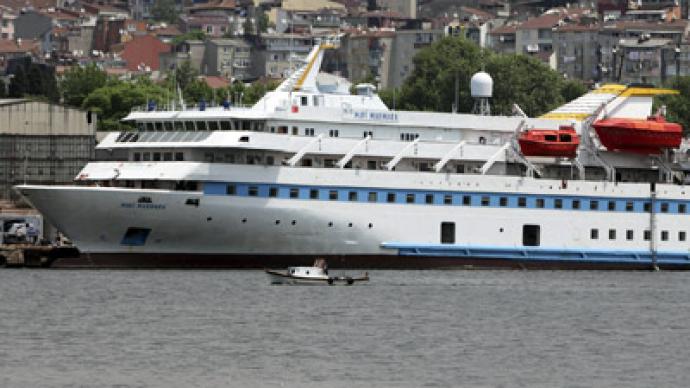 According to Turkey's Hurriyet daily, relatives of three of the men who were killed during an Israeli raid on the Mavi Marmara flotilla are demanding $5 million compensation. The boat was raided on its way to Gaza, to deliver humanitarian aid.
The families of Furkan Doğan, Cevdet Kılıçlar and Necdet Yıldırım, who were killed in the 2010 attack, have filed a petition against Israel, according to their attorney. Relatives of the dozens of people who were injured during the Israeli Defense Force (IDF) raid, have also joined the petition, calling for justice. Among the plaintiffs are nurses and journalists who were on board the Mavi Marmara when it was attacked. The total amount of compensation asked by the 33 plaintiffs amounts to over 5 million US dollars. The Israeli raid on the so-called peace flotilla- and the subsequent death of a number of activists- worsened relations between Tel Aviv and Ankara. Turkey formally charged a number of IDF commandos with involvement in the killings and a court panel unanimously approved 9 consecutive life terms, in absentia, for the commander in charge and three others who raided the flotilla. Media reports also suggested that at the time, Israel had even offered to pay $6 million to victims of the Gaza-bound Turkish aid flotilla, to settle lawsuits against the Israeli military.  However, the reports were later dismissed as false by both sides. A UN commissioned report found that Israel had the right to impose a blockade on Gaza and prevent vessels from violating it – but slammed the IDF raid and subsequent loss of life as "unacceptable". Turkey dismissed the Palmer report, saying the flotilla had been in international waters, which gave Israel no right to board. Military ties between the two states have been since cut, with Turkey also expelling Israel's ambassador over the incident.
You can share this story on social media: