TurkeyLeaks: List of flotilla raid participants disclosed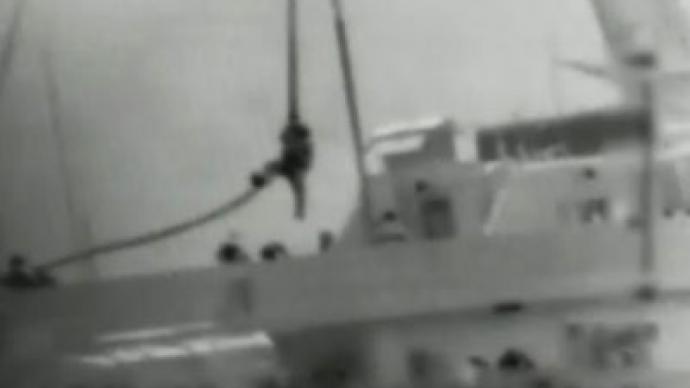 Turkey has revealed the names of Israeli soldiers that have taken part in the 2010 Gaza flotilla raid and transferred them to prosecutors. This could clear the way for court cases against Israeli officials, including PM Netanyahu and President Peres.
The list of 174 names was published by Turkish newspaper Sabah on Monday. According to the paper, the IDs were obtained by means of social media, such as Facebook and Twitter. Turkish intelligence have analyzed the pictures and video footage taken during the raid and studied the Facebook correspondence between the suspected participants of the raid.The list, in addition to the images of 10 soldiers who were not identified, is now in the hands of the Turkish prosecutors. Along with the soldiers, the list includes the names of top Israeli military officials.Should the Prosecutor's Office find enough evidence it would open criminal cases against Israeli officials, including Prime Minster Benjamin Netanyahu, President Shimon Peres, Defense Minister Ehud Barak and Foreign Minister Avigdor Lieberman. The charges against them may include "willful murder and torture" and "limiting freedom" of the passengers of the Freedom flotilla. Earlier this month, a lawyer for the Turkish based Humanitarian Relief Foundation (IHH) said he had submitted a list of the soldiers involved in the raid to Turkish prosecutors. "We have presented a list of Israeli soldiers who gave the order for and who were involved in the attack on the Turkish flotilla to the Istanbul prosecutor's office. Currently we are waiting for the prosecutor's office to issue an order for arrest," Ramazan Ariturk, a lawyer for the Humanitarian Relief Foundation, told Agence France Presse.The humanitarian flotilla organized by the Free Gaza movement and Turkish Foundation for Human Rights in May 2010 tried to breach Israel's blockade of Gaza, but was attacked by Israeli commandos, causing the deaths of nine Turkish nationals. The incident seriously undermined Turkish-Israeli relations and led to international condemnation of the raid.