Turkey downs Syrian helicopter, claims it violated airspace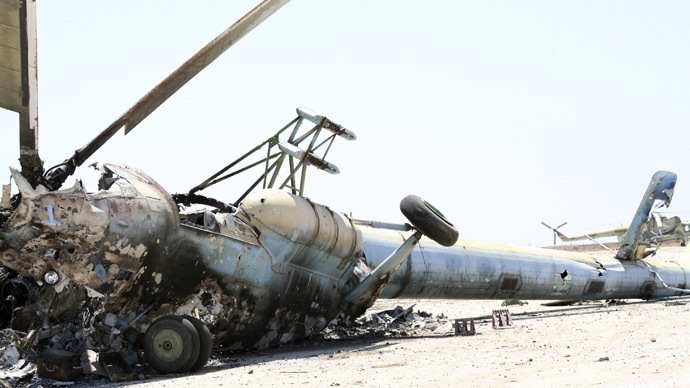 A Turkish F-16 jet has shot down a Syrian MI-17 attack helicopter, saying it made a 2 km incursion into its airspace and ignored warnings.
The Turkish military has released a statement saying that it first identified the Russian-built helicopter 26 nautical miles (48 km) away from its airspace, and radioed the pilots until it was within 5 nautical miles (9 km) of it. 
Reacting to the incident, Syria has accused its neighbor of trying to escalate tensions along the border.
"The hasty response from the Turkish side, especially as the aircraft was on its way back and was not charged with any combat missions, is proof of the true intentions of Erdogan's government toward Syria, to increase tensions and escalate the situation on the border between the two countries," Syria's armed forces said in a statement reported by the state news agency SANA.

Deputy Prime Minister Bulent Arinc said the helicopter was brought down after it ventured up to 2 km into Turkey near the border town of Yayladagi.

"It was continuously warned by our air defence but as the violation continued, it fell on Syrian soil at 2:25 pm (1125 GMT), having been hit by missiles from our planes," Bulent Arinc said to reporters in Ankara.

The helicopter was hit by a patrol of two US-made F-16s launched from the Kurecik Air Force Base, on the eastern side of Turkey, which shares a 900 km border with Syria.

Arinc said that the army relaxed its rules of engagement after Syria shot down a Turkish plane in June last year, killing two pilots. Now, any approach from an aircraft operated by the Syrian government is treated as a "military threat".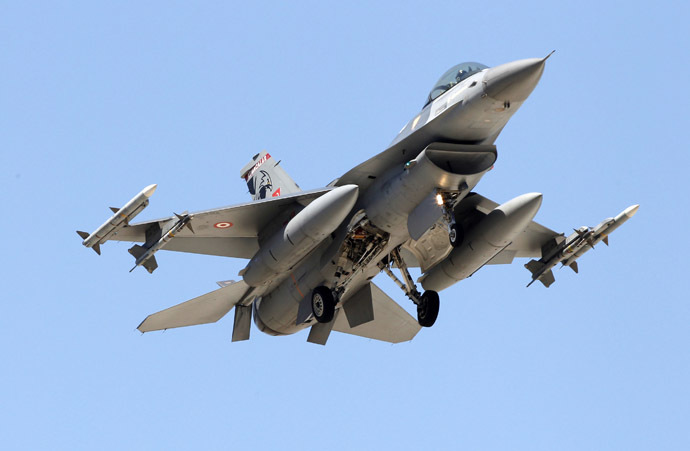 "No one will have the courage to violate Turkish airspace again," declared Turkey's Foreign Minister Ahmet Davutoglu to reporters in Paris. Davutoglu added that Ankara would inform fellow members of NATO and the UN Security Council about details of the incident.

The fate of the pilots is unknown, though UK-based NGO Syrian Observatory for Human Rights said that it received reports of at least one of them being captured by anti-government rebels stationed nearby.

Ankara has vehemently opposed the regime of Bashar Assad since the conflict broke out in 2011, and has placed its border territory at the disposal of rebel groups.

Turkey has also responded to stray fire from the Syrian side during the past year and regularly scrambled its jets when Syrian aircraft ghosted into the vicinity of its borders.

Turkey has also become a temporary home for more than 500,000 refugees that have fled Syria during the 30-month long rebellion, which has resulted in at least 100,000 deaths, according to UN statistics.

You can share this story on social media: