Ukraine's capital troubled as its mayor goes missing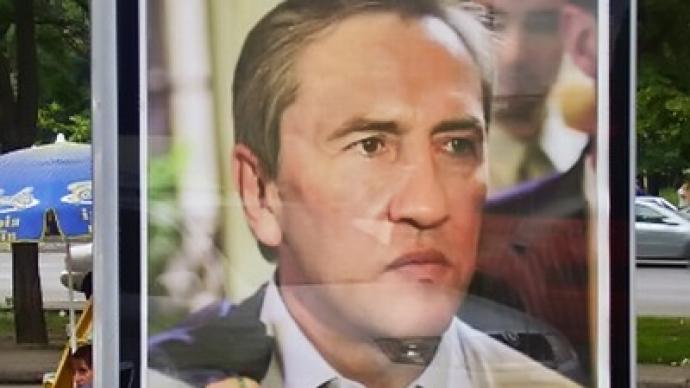 The mystery surrounding their missing mayor is deepening as his absence from public life enters a sixth month. But some media reports now suggest he has been found in Georgia.
In five years as city top-dog, Leonid Chernovetsky has been a journalist's delight. From singing at a press conference to taking a dive in front of cameras to prove he was mentally sane. The eccentricity of Kiev's mayor earned him the nickname "spaceman" among locals."Yes, I am a spaceman," Chernovetsky once affirmed.If he had indeed gone to space, it could at least explain the mystery of where he actually is. Because ordinary Ukrainian citizens and those at the very top have recently been brooding over the fact that the last time Chernovetsky was seen in public was several months ago."I've urged the authorities to find Chernovetsky and tell him that people in Kiev miss him and want him to return to work," said Ukranian Prime Minister Nikolay Azarov. After an avalanche of criticism was dumped on Kiev's mayor following a devastating winter in 2009, the city's snow-clearing gear was overhauled by the government. Chernovetsky kept his post, but the real man currently running affairs is thought to be City Hall Administration boss Aleksander Popov. However, he has not given away any information about the mystery mayor. "Why don't you ask Chernovetsky himself as to where he is?" Popov asked. "I can only tell you that we are keeping in touch with him."Chernovetsky's villa also looks deserted. Security guards say they have not seen its principal resident for quite a while."I saw him last year, about six months ago," one of the security guards said. "Even his black cat, Yasha, which often turned up at my post, has been gone. We are told that he is abroad on a vacation."Whether it is a luxurious resort in France or Italy, the location from which Leonid Chernovetsky is running the city remains unclear. But with the prime minister inquiring about his whereabouts, the long vacation could soon be cut short for Kiev's mayor.
You can share this story on social media: