Make a present for your darling teddy bear – send it to Prague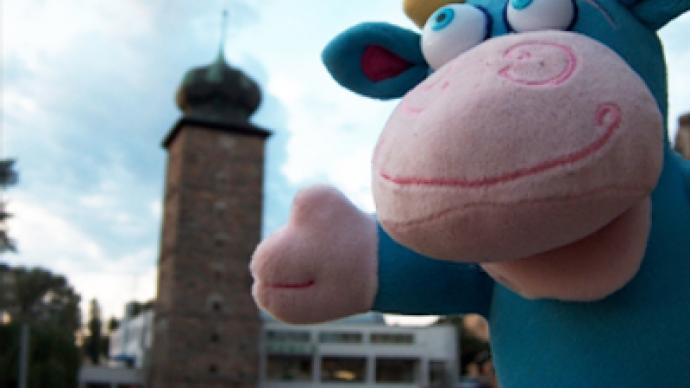 Tourism is recovering after the global financial crunch, and some travel agencies feel the need to expand their services. A Czech travel agency came up with a rather odd idea – it offers trips for plush toys.
The Czech Toy Traveling agency is the first of its kind in the world to offer its clients tours for their plush animals, the Prague Daily Monitor reports.
The first destination on the list for clients is Prague. But Budapest, Bratislava, Munich, Berlin and other European cities are soon to join in.
A client orders a trip with the agency, transfers money and sends its darling to the selected destination.
"In addition to amazing experiences, he will bring back home many great photos and other presents," the agency promises on its website, sendyourdarling.com.
A basic tour costs 90 Euros and includes a photo tour of Prague's most notable tourist attractions, daily communication with the owner and a certificate.
A luxury tour separate from the basic options includes photographed aromatherapy, massage and a photo album in a hard cover.
The client is also advised to inform the agency if his cuddly toy is a vegetarian.
"The owner might feel offended if we served alcohol or gave meat or other inappropriate food to his/her flush animal," explained Tomio Okamura, co-owner of the agency.
The idea for the agency was inspired by the French movie "Amelie" directed by Jean-Pierre Jeunet, in which the main character sent a plaster gnome to a journey around the world and documented the gnome's travel experiences in front of famous monuments.
You can share this story on social media: