Timoshenko's diamond stolen in Kiev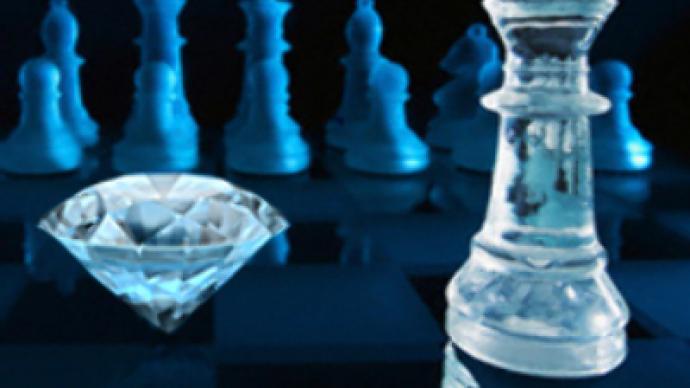 Leonid Timoshenko, a representative of the Ukrainian Chess Federation, has had a precious diamond he was carrying stolen. He was accompanying a diamond-encrusted cup, which had been won by the Ukrainian National Chess Team in the World-Wide Chess Olympiad.
After landing, Timoshenko saw that his bag had been opened up. The cup, which is named after the famous Georgian chess player Nona Gaprindashvili, was broken and the stone had vanished.
The group carrying the cup had flown through Frankfurt on their way back to Kiev. It was in Frankfurt that they were forced to check the cup into baggage. On the previous flight from Dresden they were allowed to take it onboard as a carry-on piece.
The president of the Ukranian Chess Federation, Viktor Petrov, has already filed a report with the police.
Mikhael Kravets, Deputy director of aviation security at Boryspil Airport, said that aiport workers might be involved in the theft.
"Going into the the things of our passengers is widespread among airport staff," he said. "We're wrestling with this problem, but defeating evil that has been accumulating for many years is difficult."
Another strange story:
You can share this story on social media: