Walking through three centuries of Russian history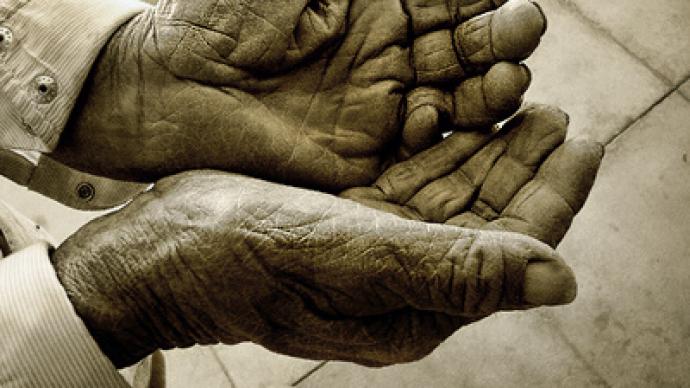 When Magomed Lavazanov was born, the world was a different place and that's not surprising, when you consider it was three centuries ago.
The October Revolution, the Russian Civil War, the birth and death of the Soviet Union, even two world wars – this man has seen them all with his own eyes because he claims to be 121! Magomed Lavazanov says he is the oldest person living in Russia and perhaps in the world.Here in one of the small Dagestani villages in Russia`s North Caucasus, surrounded by mountains and hills lives a man who has walked through three centuries. Through studying his biography, it is possible to observe the development of the country's history. No surprise that he is something of a local celebrity. Almost everyone in this region knows of him and comes to visit and speak with him. Despite ostensibly humble surroundings, Magomed says his neighborhood has provided him with the elixir of life: "I eat only what I raise myself, I drink milk and eat milk products, and vegetables from my garden. All my life I was a farmer, I worked a lot with buffalos and horses – hard work is good for you." While his body may not be as nimble as it once was, his soul remains strong and determined. All his life he has strictly followed the rules and traditions of his Islamic faith. He prays five times a day and does all of the preparations himself.The official information that could be found about Magomed dates back to the 1960's when he first moved to Dagestan. In these documents, it is said that he was born in 1890 and there is a database about him and his family. However, the rest of the archive proving the exact date and time of his birth was destroyed in a fire in the 1930's in Chechnya, where he was born.Recently, the title "the oldest living person" was awarded by the Guinness Book of Records to a Brazilian woman, Maria Gomes Valentim, who is 114 years. But Magomed's family remains undeterred, and wants to see him crowned with the title."We had thought to send an application to the Guinness Book of Worlds Records. All of us, all of our family, he has 18 grandsons and 20 grandgrandchildren, believe he truly deserves it," says Ibragim Labazanov, the son of Magomed.Ninety-nine percent of claims about people being 115 or over are said to be false or un-documentable. The Guinness Book of World Records says that applicants must have an original birth certificate issued within 20 years of that birth, as well as proof that the person alive today is the same person in the original certificate.Whether or not he ever gets official recognition, when it comes to tracing your roots, Magomed's name will always be a strong branch on his family tree.
You can share this story on social media: