Thousands flee California wildfires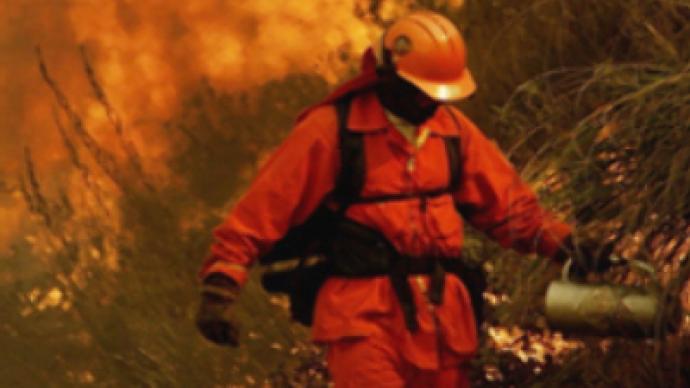 At least thirteen people have been injured as fierce wildfires continue to rage in southern California. More than 800 homes, including luxury mansions, have been destroyed, and thousands have been forced to flee the wildfires.
Around 50,000 people have been ordered to evacuate and major roads have been shut. No deaths, however, have been reported in the fires which have been raging for four days.
California Governor, Arnold Schwarzenegger, has declared a state of emergency in several areas across the state.
Fires burned Sunday in Los Angeles County, to the east in Riverside and Orange counties, and to the northwest in Santa Barbara County.
The cause of the fires is being investigated.
You can share this story on social media: