Firefighters battling blaze in Southern California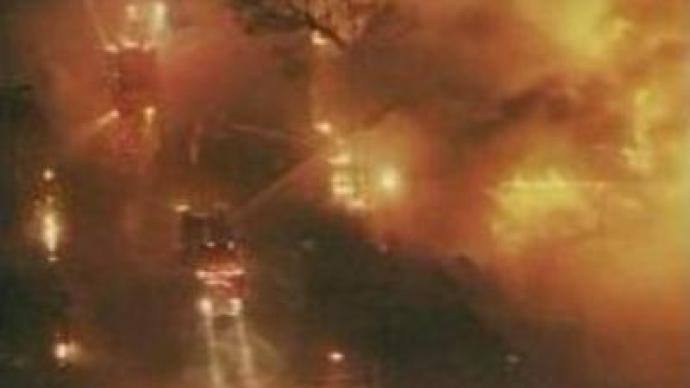 Wildfires in Southern California have destroyed eight seaside mansions worth millions of dollars each and damaged five others as they swept through the coast town of Malibu. The fire started at 5:00 pm local time.
More than 300 firefighters are battling the blaze which is now spread over a thousand square kilometers. More fire-fighting equipment is being summoned from neighboring counties.Strong Santa-Ana winds are blowing the fire towards the Pacific Ocean. The residents are told by the authorities to leave the area.Southern California, and the Malibu area in particular, has witnessed a number of devastating fires over the years that claimed peoples' lives and destroyed property.
You can share this story on social media: