The son of Rosneft vice-president kidnapped for weeks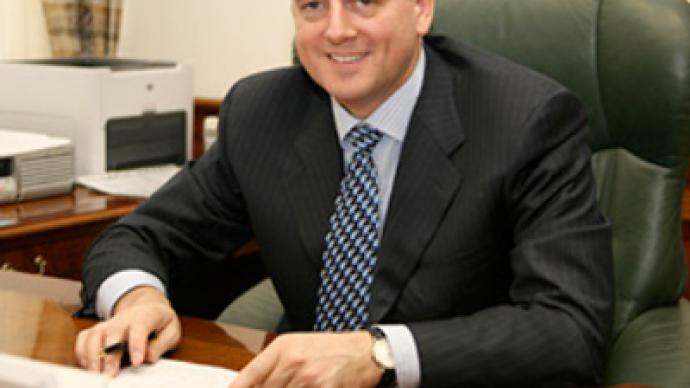 Russian prosecutors have confirmed that the son of Rosneft's vice-president Mikhail Stavsky was kidnapped in mid-April and is still being held captive.
According to investigating committee head Vladimir Markin, 18-year-old Mikhail Stavsky was captured on his way out of university and forced into an unidentified BMW car, which then drove away.
"It has been determined that around noon on April 13, four unidentified offenders took hold of Stavsky near Moscow's Oil and Gas University," Markin said.
They pushed him into an old BMW without an identification number and disappeared.
Komsomolskaya Pravda daily managed to talk to the mother of the victim's friend, and main witness to the kidnapping. She said the first failed assault occurred on February 24.
"I know that after the incident, Misha's parents insisted he should have a bodyguard, but he flatly refused. He had had a bodyguard at school and his classmates looked askance at him. So at university Misha concealed who his father is," the woman told Komsomolskaya Pravda.
Based on eye-witness accounts and CCTV footage, the investigators have created a photo-robot of the suspects. Having questioned Stavky's friends and relatives, they are now monitoring the captive's cell-phone calls and searching for the car that took him.
The case was kept confidential for more than a month in fear that media attention may lead to harm the captive.
Combating a well-organized gang
According to Moscow Novaya Gazeta Daily, the kidnappers are demanding a 50 million euro ransom. But Rosbalt news agency quotes the captive's sister Natalya as saying that no ransom has been demanded. Other reports suggest that Stavky Jr. was kidnapped to pressurize Rosneft's vice-president and even force him to resign.
Also a recent arrest of an ex-organized crime investigator Andrey Aleshin has been linked to Stavsky's case by Russian media. Aleshin is to be charged with racketeering, murder and multiple kidnappings.
It is believed that a gang of kidnappers, targeting prominent businessmen, operates in Moscow. According to Kommersant, Aleshin had the role in the gang of contacting the relatives and organizing the ransom payments.
The head of the gang is thought to be hiding in Uruguay.
You can share this story on social media: