Thanks for advice, Mr. Putin, but we prefer BMW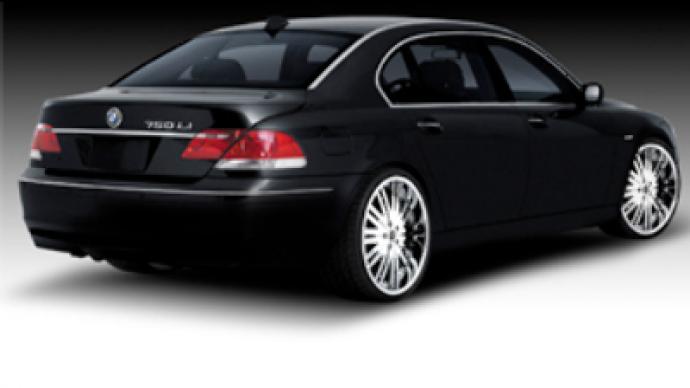 Despite the crisis Russian officials have not lost their taste for imported luxury cars. Vladimir Putin's call to buy Russian autos fell on deaf ears, while local producers strive to survive, reports Vedomosti newspaper.
So far the government has taken several measures to protect domestic car producers, including raising import tax and giving carmakers loans and aid.
"When our producers have to cut production, I believe it's absolutely intolerable [for the state] to spend money on import cars," Prime Minister Putin said in December. He then bought a Russian-made Niva to show example.
However the call seems to have little effect on Russian officials, at least when it comes to executive cars they purchase for their own use.
Among the most peculiar acquisitions reported by ministries and agencies are two Infiniti QX56 off-roaders bought by the Investigative Committee of the Prosecutor's Office. The employee who supervised the deal failed to explain the choice of the luxury 5.2-meter-long 7-seaters as staff cars for the prosecutors. The market price of the model in Russia is about $74,000.
Judges of the Supreme Court of the central Russian Chuvash Republic apparently have a taste for Japanese 4x4 cars, since they paid more than $60,000 to a local Toyota dealer for a Land Cruiser Prado Sol.
Commenting on the deal, a spokesman for the court said: "For the first time in 85 years we had an opportunity to by an imported executive car." According to him, the car was a present for the court's 85th anniversary. He added that the purchase helped the Russian economy, because import taxes were paid as the car was cleared at customs.
Some ambitious deals proposed by luxury-seeking public servants did not get closed, however. The General Prosecutor's Office failed to find a seller when they wanted an armored Mercedes-Benz S600L. They were ready to pay $645,000, but no-one was prepared to deliver. The office didn't comment on the tender at Vedomosti's request.
There are no federal regulations on which cars Russian officials should use. According to Aleksandr Stroganov from the Center of State Acquisitions, some agencies have internal rules governing which post is eligible for which class of cars: the head may acquire a BMW 7 Series while his deputies can get their hands on a 5 Series. There is, however, no mention of their origins.
You can share this story on social media: