Major terrorist attack averted on Victory day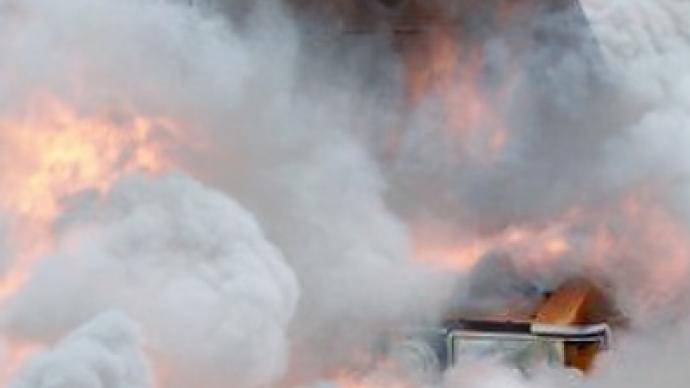 A car full of explosives has detonated near the town of Kaspiysk in southern Russian republic of Dagestan.
A Russian-made car was stopped by traffic police 100 meters from a military garrison hosting marines and border guards at 8am local time. The car exploded killing the driver – presumably a suicide bomber. Reports of other victims have not been confirmed. Investigation teams are working at the scene.
Earlier in the day, a border guard from the same regiment was killed by an explosive device he found while inspecting the streets of the town.
On May 9, 2002, a successful terrorist attack was carried out in Kaspiysk. Two bombs went off during the local military parade, killing 25 people, among them six children, and injuring about 150.
Security patrols in the region have been reinforced following the blasts.
You can share this story on social media: