Dozens of militants find way into Russia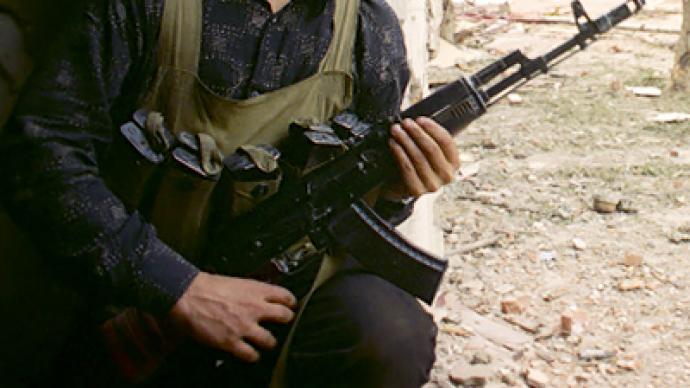 Dozens of militants have reportedly crossed Russia's border with Georgia into the North Caucasus. This comes as Russian officials warn of an ongoing terrorist surge in the country.
Russian security forces reported between 50 and 70 armed militants crossed from Georgia into the Russian republic of Dagestan. Lifenews cited a Russian security agent: "Six months ago they were listed among those missing. But some time ago we obtained information that they returned to Russia."An interrogation has revealed that the group was trained in firearms as well as explosives by an Arab group in the Pankisi Gorge area of Georgia. Since the Georgian army stopped patrolling that area, the Pankisi Gorge has become a hub for terrorist training in the Caucasus. "They have already trained a group of militants when we arrived; they were sent to Dagestan and Chechnya," one of the detained militants told Lifenews. "They generally made a group of 30 to 40 people. Our emir [commander or general] chose the strongest, the tallest and the most devoted," concluded the militant.The Caucasus is the frontline in Russia's war on terror, and the militant group may be some kind of reinforcement to the raids that took place last week by security forces. The raids resulted in a large cache of arms and munitions being seized, as well as seven large-scale bombs that were taken as well. The area has seen constant fighting with over 200 militants killed this year by Russian security forces. The terrain on the border is mountainous which makes it very easy to traverse and very difficult to patrol.According to the authorities the amount of terror attacks in Russia has gone up 35 per cent in the first half of 2011. There have been casualties on both sides. Five Russian security forces personnel were killed in the raid that took place last week.