Israel arrests terror cell behind Tel Aviv bus bombing
Published time: 22 Nov, 2012 21:10
Edited time: 23 Nov, 2012 01:44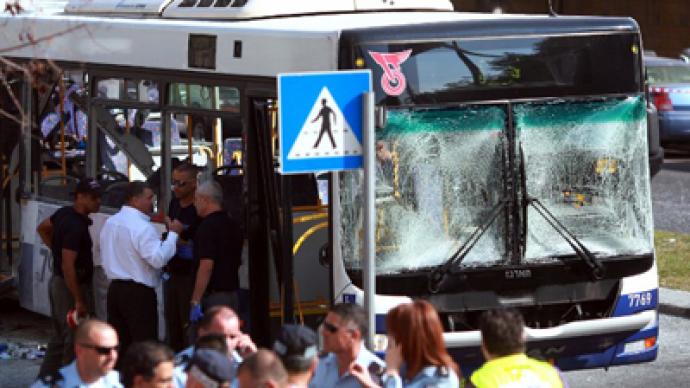 Israeli security forces have arrested the suspects they allege were behind the bombing attack on a Tel Aviv bus. Authorities claim the attack was planned by Hamas operatives.
­Those arrested admitted during an interrogation that they were responsible for both preparing the bomb and choosing the target of the attack.
Israeli security sources announced on Thursday that they had arrested the perpetrators of the attack during an extensive operation the day before. Most of the men arrested were from the Beit Lakiya village in the West Bank, Haaretz reports.
The Israeli Security Agency, also known as Shin Bet, said one of those arrested is an Arab-Israeli from a town of Taibeh, who was granted citizenship by marriage.

The investigation is underway and more arrests are expected to follow.
The bus bomb was detonated in central Tel Aviv, near Israel's military headquarters on Wednesday, injuring at least 28 people. Six people were admitted to hospital, while the rest were treated for minor injuries and released.
Authorities suggest that the explosive was relatively small, and for that reason the injuries were not life-threatening.
This bombing is the first in Tel Aviv since 2006, and momentarily threatened efforts to broker a ceasefire between Israel and Hamas.