Rio police clash with protesters near Confederations Cup match (PHOTOS)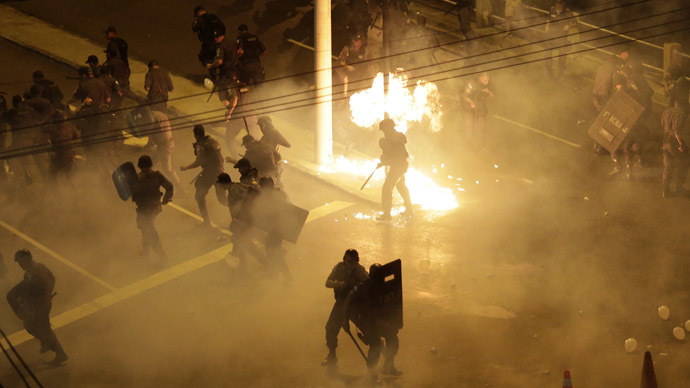 Protests in Brazil have intensified once more with police using tear gas to quell angry crowds in Rio de Janeiro ahead of the Confederations Cup final between the national team and Spain.
Football fans and activists clashed with police near the Maracana stadium in Rio de Janeiro Sunday, only minutes before the kick-off of the match which saw Brazil beat Spain 3-0. The violence erupted when the protesters started throwing stones, with law enforcement resolve to fire tear gas.

The march organized on social media sites asked the fans to turn up and support the national team and to rally in anger over inadequate public services. People responded by shouting slogans, banging the drums and marching on the stadium and bringing traffic to a halt.

The activists are frustrated over the high costs of the World Cup the country is due to host as well as the level of corruption involved, while the majority of the population suffers from poor healthcare, education and transport.
More than 11,000 police and troops were deployed to insure the safety of the event and to protect some 78,000 fans at the stadium.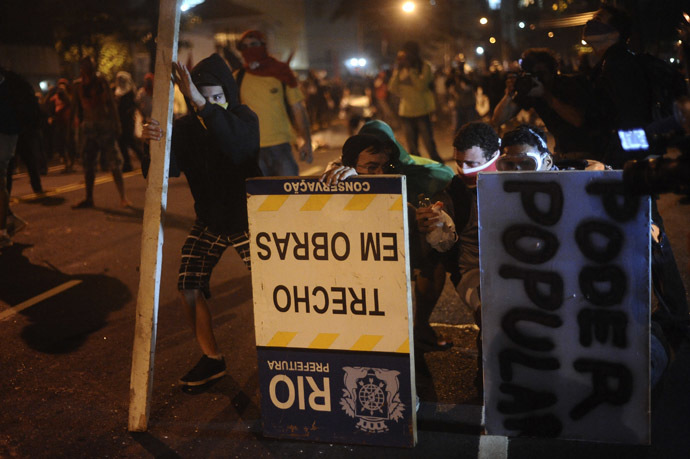 Prior to the event, demonstrators tried to break into a Brazilian Football Association (CBF) building, but the police pushed them back. They demanded the resignation of CBF's president, Jose Maria Marin and lashed out against the 2014 World Cup organizing committee.
The surge in civic action and record-breaking protests that followed began almost a month ago after bus fares were increased by 10 per cent in Sao Paulo.  The police response to mass anger triggered two-week nationwide protests that demanded better education, healthcare and transport network.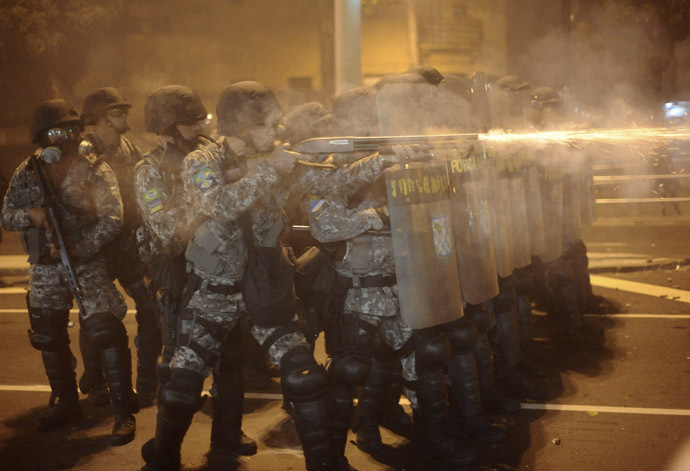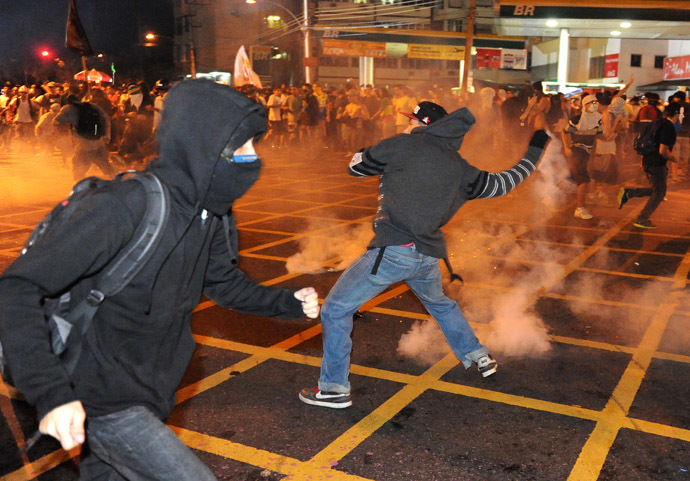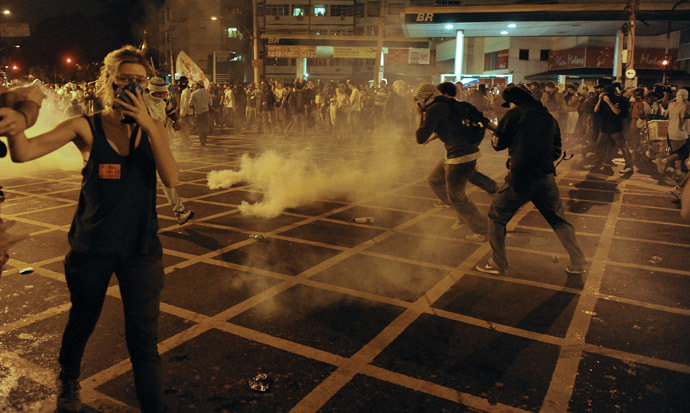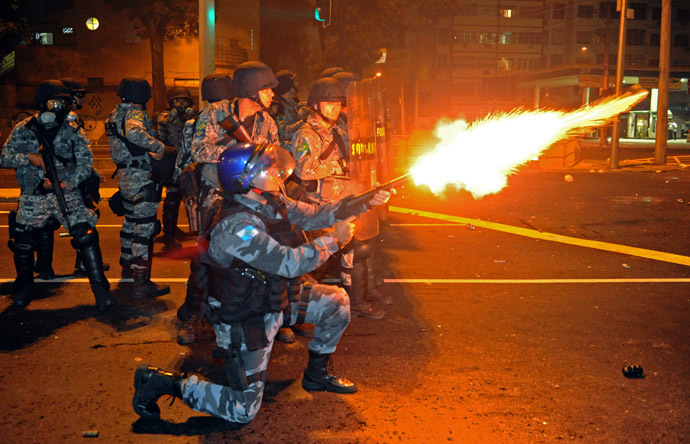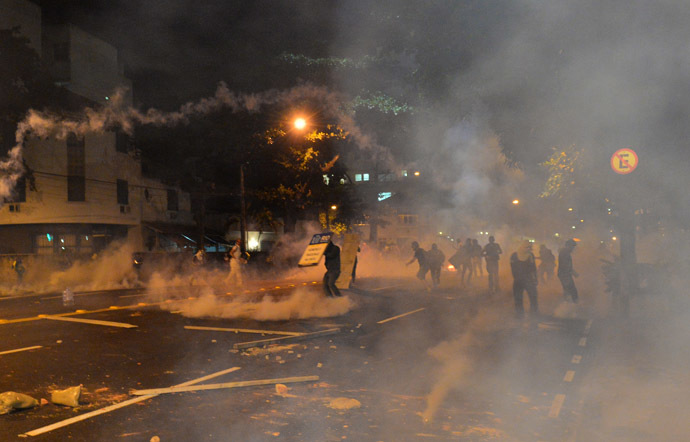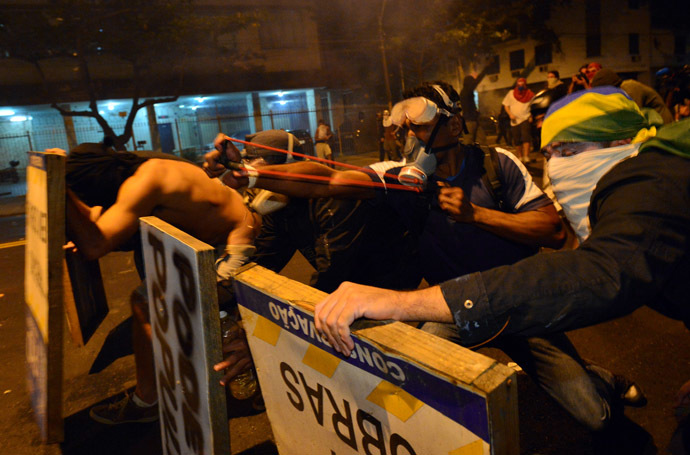 You can share this story on social media: