Team Russia returns to finish Volvo Ocean Race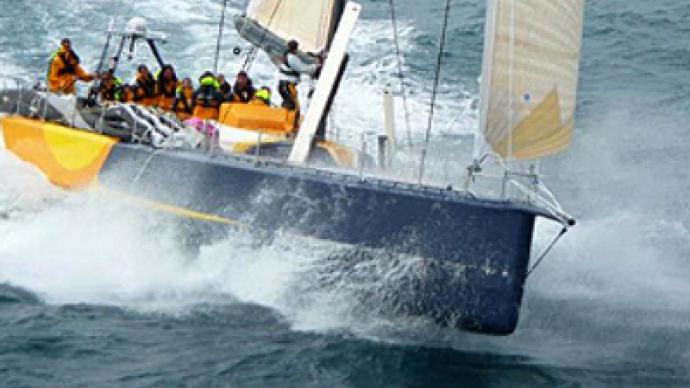 After eight months of tearing around the world's oceans in yachts, participants in the Volvo Ocean Race are heading to the finish line in St. Petersburg. They have started the final leg from Stockholm.
Alongside the fleet for the first time since Christmas is the Russian boat Kosatka, which in English means Killer Whale.
It pulled out of the race after leg three in Singapore because of a lack of funding. Now its owner Oleg Zherebtsov has dusted it down and is sailing it alongside the seven other yachts on the final leg.
However, it isn't an official competitor. After being out of action for six months, the Russian yacht failed to meet all the race regulations.
So it will only shadow the fleet as it enters St. Petersburg for the finale on Saturday.
"Our intentions are go from the start line together with the other seven yachts competing in the Volvo Ocean Race from where we will shadow the fleet in racing mode all the way to the finish line and to the final mooring spot with all other VOR yachts in front of the Peter and Paul Fortress," Stig Westergaard, Team Russia's skipper, said to the competition's official website.
"We all owe it to Russia to come back to St. Petersburg and show the flag," he added.
Ericsson 4 has already been crowned the overall winner, but there is a fight for second place between teams Puma and Telefonica Blue.
You can share this story on social media: