Out with the old: Tbilisi's charm reduced to rubble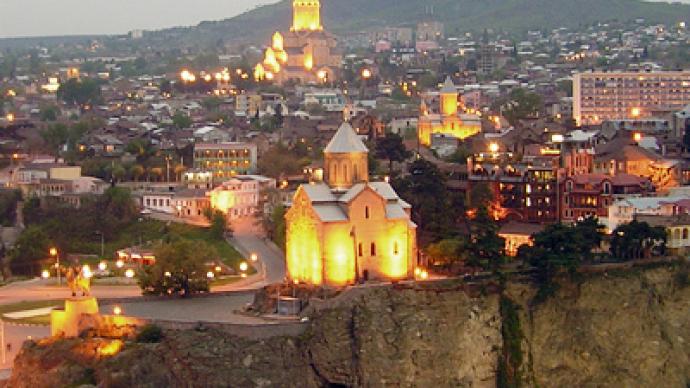 Georgia's centuries-old capital Tbilisi is getting a makeover as the authorities have begun construction of new buildings as part of a restoration project. However, citizens fear the city may lose its spirit and soul.
Tbilisi's old town is undergoing some major changes. The government backed construction project aims to revamp the aging architecture.The authorities call it New Life for the Old Town. However, residents have called it a battle for the city's soul.For centuries the winding cobbled streets, aging houses and wooden balconies have delighted both residents and visitors but now everywhere there are signs of the construction boom, which, according to many, is destroying the town's historic charm.Neither architects, nor historians worked at the reconstruction sites, argues Aleko Elisashvili, chairman of the NGO Tbilisis Amkari. "The people conducting the reconstruction works were simply told to make it look nice," says Elisashvili. The restoration project has proved extremely controversial.Much of the housing in old Tbilisi is in desperate need of repair, but in many cases the government has simply been tearing down beautiful and often historical structures and putting in their place poor replicas.The authorities have done only façade works, claims Nata, a resident of old Tbilisi.  "Everything has been done in a slipshod way," she added.Part of the cash funding the project comes from the international community. However, little accountability and poor building control has led to accusations that the money is not being invested wisely.Many of the houses now stand empty and unfinished."Authorities have just constructed structures of the houses. That's it. Inside they are empty," says Arthur Kirakosyan, another local resident. It is not just the poor quality building work that is a problem. In the modernization boom many of the locals have sold to investors. Without them Tbilisi has lost the spirit that made it so unique."You can't feel it anymore. There's just a few local families left now. Before this area was like an anthill with so many people now it's like a museum," explains Kirakosyan. But despite the criticism the government is adamant that the reconstruction works are not going to stop, says Tbilisi Mayor Gigi Ugulava. "We want to do even more. Criticism it is not always acceptable, but if it is salubrious we accept it. Meanwhile, we are not going to stop implementation of our projects because of it," he told RT. The project is attempting to turn Tbilisi into a modern European style capital. But as the old makes way for the new, many feel that the historical heritage is being reduced to rubble.
You can share this story on social media: