'Tank racing' kills young soldier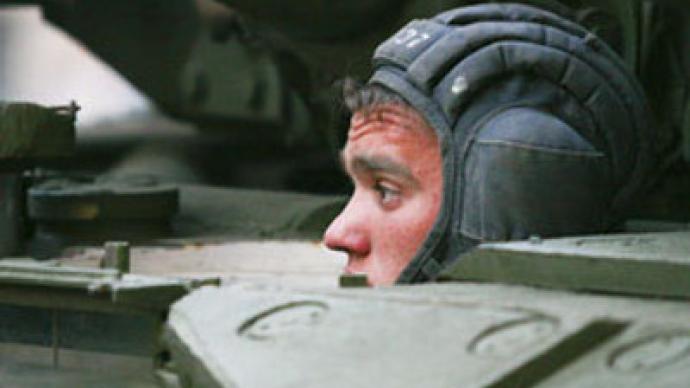 A number of civilians yet to be found organized a 'tank race' in a central Russian military unit, according to its commander. Poor skills in driving the military vehicle resulted in the death of a soldier.
Earlier it was reported that 19-year-old Ruslan Melnikov's death was an accident which occurred during military exercises. It was thought that it was caused by the soldier's own error.
Now, however, it looks as though the tragedy happened due to the strikingly irresponsible behavior of the military unit's overhead personnel.
In mid February the commander of the unit gave himself up to the investigation department. He confessed that it wasn't during the military exercises that the incident took place. He said that on New Year's Eve he let some civilians 'have a drive in the tanks'.
The 'extreme-addicts' lost control and the tanks turned upside down on a mound. The soldier, who was inside the tank too, fell out of the manhole and fractured his skull.
Andrey Maslov, head of the investigation department, told Regnum information agency that the participants of the deadly 'ride' won't be hard to find. It has also been reported that they were driving expensive cars and some of them were under-aged. The one who drove the tank may face up to five years in prison, and the military unit commander – from three to ten years.
You can share this story on social media: