Taliban kills 21 kidnapped Pakistani soldiers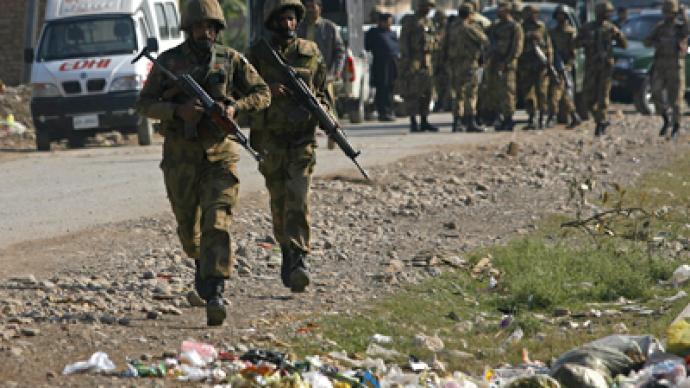 Taliban militants have shot dead 21 Pakistani soldiers whom they had kidnapped earlier during an assault on two camps in the volatile northwest of the country.
Officials say the bodies were discovered shortly after midnight in the Jabai area of the Peshawar District. This comes after some 200 insurgents, armed with rocket-propelled grenades and automatic weapons, stormed two government paramilitary camps outside the city of Peshawar on Thursday. Two security personnel were killed and another 23 were kidnapped.One of the hostages managed to escape and another one was found seriously injured, top local official Naveed Akbar Khan said."We found 21 bullet riddled bodies of security personnel a short while ago in an uninhabited area," Khan told AFP. "One was found alive but wounded and admitted to hospital while another managed to escape unhurt.""The hands of soldiers were tied with rope before they were shot," another government official Gul Shehzad said.He added that the Taliban had accepted responsibility for the attack.