Hard time for petty crime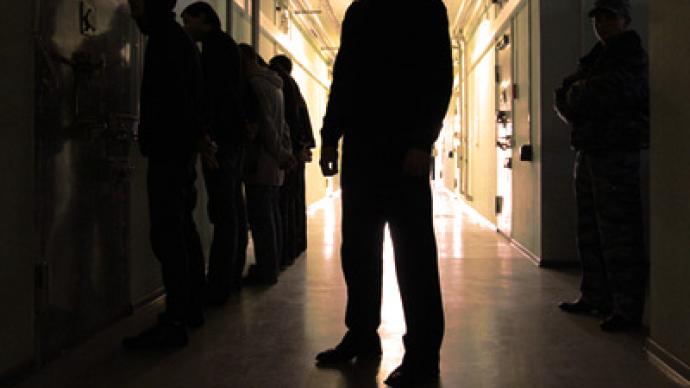 Russia's court system has been widely criticized for handing out inordinately severe punishments for misdemeanors, while discounting major crimes. However, legislative changes are slow to arrive.
"I went over to my friend's house to get back some money that he owed me, but he refused to pay up; said he didn't have any," recalls Liza, an inmate at one of Russia's women's prisons. "So, I saw his canary bird sitting there, and I took it, as collateral. Later, the police came and said I stole it, after breaking and entering." Liza was subsequently sentenced to three years in prison. "I am currently serving out my first," she says. This extreme aspect of Russia's legislation has been questioned by many, including the country's lawmakers. Now, a system of alternative punishments for lesser crimes is in the works, with people found guilty of minor law violations facing fines and house arrests, rather than jail time. "You can't put someone in prison because they stole two chickens," argues Professor of Law Yury Pudovichkin, "Our legal system now deals with violators ineffectively. There are harsh punishments for misdemeanors, and in some cases, punishments which are too light for major crimes. We need to balance out the system, because despite recent statistics, crime is on the rise."Add that to overflowing prisons, abysmal health conditions on the inside, tough reintegration into society after serving time and the true nature of this problem becomes even more evident. Even financially, the reform makes sense. According to official data, over one million people are currently imprisoned in Russia, with 20% serving up to three years for misdemeanors. Substituting their jail time with house arrest will free up the prisons, lessen the burden of taxpayers and, most importantly, not give people who have stumbled a reason to fall. "If a person goes to jail following some silly act of his, or other certain circumstances, he comes out as an inveterate criminal," says human rights expert Valery Borschev. "We have relevant statistics: the backslide amounts to 30-40%, at the very least. I mean, almost half of them later become criminals."However, there is much to do before these amendments are implemented into the legal system. The electronic surveillance bracelets, for example, will rely on Russia's GLONASS positioning system, which is not yet ready. Neither is the legal system, with law enforcement not yet capable of the required visual surveillance.The proposition to stop imprisoning those found guilty of minor crimes is something that current inmates serving sentences for misdemeanors can get behind. However, even if the law is implemented, the people now serving time have to face the fact that they may never enjoy the benefits that the law could afford.
You can share this story on social media: