Bail instead of jail: Russian MPs easier on economic crimes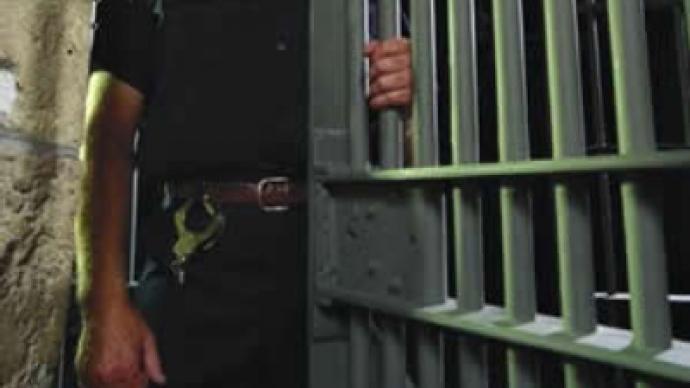 Russia's State Duma has approved a law which limits pre-trial custody in cases of economic crimes. While custody will be applied as an exception, bail will become possible at any stage of criminal proceedings.
New amendments, made to the Criminal and Criminal Procedure Codes, suggest that the sum of the bail may vary from about $3,000 or higher for minor crimes and $16,000 or higher for serious offenses. Real estate and securities can be used as bail, along with cash.
According to the Presidential envoy to the State Duma, Garri Minkh, "the sum of bail will be determined on the basis of the evaluation of the suspect's financial position."
The document stipulates that the term "unlawful entrepreneurship" will now exclude violations of licensing rules and conditions. However, those working without a license will still be prosecuted.
As for tax crimes, the definition of major offenses will now be applied to those crimes that resulted in damages equivalent to $100,000, compared to damages of less than $20,000 in the earlier version of the law.
According to the member of the State Duma legislature committee, Pavel Krasheninnikov, the law is seen as a "step forward."

"In case of economic crimes prison should, in general terms, be substituted by rubles," he was quoted by Interfax news agency as saying. "If you brought a damage of 200,000 rubles to the state, you have to pay back with a fine of, say, 500,000. There is no point in dragging everybody to a prison cell."
The new law will "allow people engaged in entrepreneurship not to be afraid of the Criminal Code," added Andrey Nazarov, the head of the committee.

Russian president Dmitry Medvedev said earlier that punishment for economic crimes "should be inevitable, but commensurate with the actions committed."
He added that the proposed law is, in part, aimed at preventing hostile takeovers of businesses.
"Hopefully, what I am proposing will help to at least partially block the opportunity for corrupted law-enforcement officers to use incarceration in hostile takeover schemes," he said at a meeting with Russian businessmen on February 26.
"We know many examples: first, they imprison a person based upon his rival's tip, and then release him for money. It is time to put an end to this outrage," the Russian president added.
You can share this story on social media: