Syrian leadership ready to talk to opposition - Iran's FM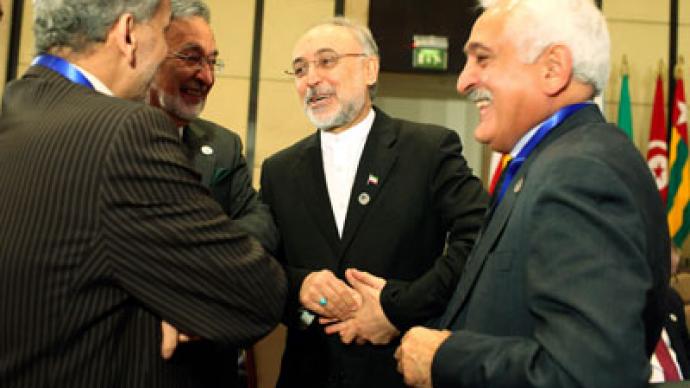 The Assad government could be ready to sit down with leaders of Syria's opposition, Iran's foreign minister said Wednesday on the sidelines of an Islamic summit that saw Egypt host Iranian and Turkish delegates in Cairo.
"I think that the Syrian government is ready to negotiate with the opposition," Ali Akbar Salehi told Egyptian state news agency MENA.It follows Syrian opposition leader Moaz Al-Khatib's Monday offer to speak to a deputy of President Bashar Assad about finding a solution to the now nearly two-year-long conflict that's seen more than 60,000 people killed.Salehi made the statement while in Cairo as part of a three-way Islamic summit between Egypt, Iran and Turkey. Delegates from the countries held a meeting on the sidelines to address the Syrian crisis. "There was a three-way summit of Egypt, Turkey and Iran about the crisis and we look forward to it leading to the resolution of this crisis. We are optimistic," Salehi said, adding that Iran's leadership welcomed Al-Khatib's offer."In the end, the government and the opposition must sit together to negotiate," he said.Shiite Iran is Syria's main ally in the region, while other Sunni-majority countries have been calling for Assad to leave power, with many of them supporting the country's insurgency directly or indirectly.
You can share this story on social media: