Syrian government resigns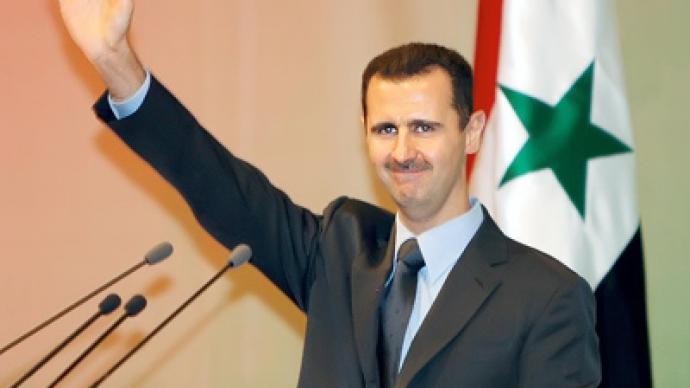 Syrian President Bashar al-Assad has accepted his government's resignation in a move to quell opposition protests.
The new government is expected to be in place on Wednesday, as well as the lifting of a controversial state of emergency that has been in effect for nearly 50 years. The government is set to be chaired by Abdullah al-Dardari, who served as vice-prime minister for economy in the cabinet. President al-Assad has pledged to reform Syria's political system and impose measures to curb corruption after mass opposition rallies. Clashes between protesters and police earlier turned violent, resulting in at least 150 people killed.There has been 11 days of fighting in the country, as anti-government protests began in the south and then exploded across several Syrian cities.The president blames foreign sources, but locals claim government troops are behind the lethal violence.Meanwhile, tens of thousands of Syrians gathered in a central Damascus square on Tuesday for a "loyalty to the nation" march in support of president al-Assad.Syria's situation is raising fears that another foreign intervention could be possible. But Secretary of State Hillary Clinton said the US had no plans to interfere in Syria's domestic affairs.
You can share this story on social media: