Post-Assad plans: US focuses on Syrian chemical arms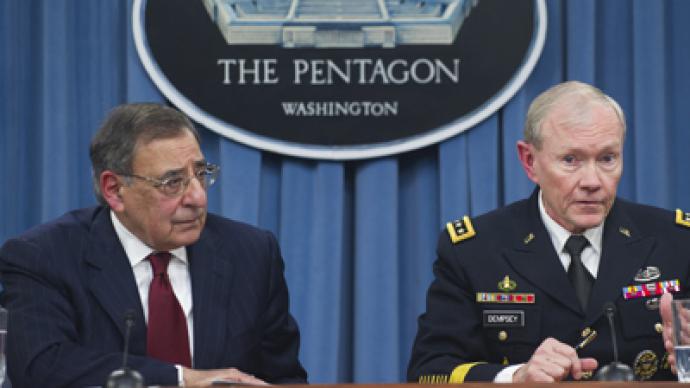 Painting a picture of a post-Assad Syria, Washington has voiced concern over how it can secure the country's chemical weapons stockpiles in case the regime falls while under attack. Some experts warn that this is only a new pretext for meddling.
Speaking to reporters, US Secretary of Defense Leon Panetta said he was concerned about how the US and its allies would be able to secure the chemical and biological weapons stored in various locations across Syria and make sure they do not end up in the wrong hands. "I think the greater concern right now is, what steps does the international community take to make sure that when Assad comes down, that there is a process and procedure to make sure we get our hands on securing those sites," Panetta told a news conference. "That, I think, is the greater challenge right now."Stressing that the US has no plans of putting ground troops in Syria, the Pentagon chief did however add that the US could provide forces if the Assad government agrees to a peaceful transition. "You always have to keep the possibility that, if there is a peaceful transition and international organizations get involved, that they might ask for assistance in that situation."At the same press conference, General Martin Dempsey, chairman of the Joint Chiefs of Staff, warned that if the Assad government decides to use its chemical weapons, the US military would be unable to stop it. He therefore stressed that the US must rely on deterrence and continue warning Syria that using them would be unacceptable."The act of preventing the use of chemical weapons would be almost unachievable," Dempsey told reporters at the Pentagon. "You would have to have such clarity of intelligence, persistent surveillance, you'd have to actually see it before it happened. And that's unlikely, to be sure."US President Barack Obama has said that the Assad government's use of chemical weapons would cross a "red line" and cause him to change his "calculus" about possible military intervention in Syria.Earlier, the Pentagon said that any military effort to seize Syria's stockpiles of chemical weapons would require some 75,000 troops. Middle East commentator and blogger Karl Sharro believes the talk about such stockpiles is just another pretext for Washington to get involved in Syrian affairs. "There is a process of planning for the day after Assad, as Western powers are imagining it," he told RT. "They are piling up different reasons for them to step in and take control of the country."He stressed that there are multiple forces engaged in this process, saying that "it is really shocking that the fate of Syria can be decided from outside this blatantly."
Brahimi 'flagrantly biased'
Meanwhile, Damascus has slammed UN and Arab League envoy for Syria Lakhdar Brahimi as "flagrantly biased," casting doubt on his role as a mediator in the crisis that has claimed over 60,000 lives since March 2011. The international peace envoy told the BBC that he didn't see Assad as a part of a transitional government, and called for him to step down. Brahimi added that "ruling for 40 years is a little bit too long," referring to Assad, who inherited the presidency from his father, whose tenure lasted 30 years.The pro-Assad al-Watan newspaper referred to Brahimi as "a tool for the implementation of the policy of some Western countries."
You can share this story on social media: