Syrian army reclaims legendary Crusader castle from rebels (VIDEO)
The Syrian army secured the Crac des Chevaliers – one of greatest medieval castles in the world – on Friday after Assad's forces reclaimed the UNESCO World Heritage site from rebel fighters a day earlier.
The seizure of the castle is the latest in a number of successes for the Syrian army over recent weeks, including the capture of Yabroud on Sunday. Close to the Lebanese border, Yabroud is considered a key supply line to and from Syria. Syrian forces have also seized at least four towns and villages near the Lebanese border in the past two weeks, AP reported.
"Our efforts, those of the Syrian Arab Army and the National Defense Forces, were crowned today by raising the Syrian flag on the Crac des Chevaliers," an unnamed Syrian army colonel told Al Mayadeen TV, a Lebanese broadcaster that aired footage of Syrian soldiers at the site. "The battle had been going on for more than a month during which several nearby villages were liberated."
Syrian state television reported that troops "wiped out terrorists who were entrenched in the castle," according to AP.
An activist from Homs, 25 miles away from the UNESCO site, told AP the soldiers took the citadel earlier Thursday after government forces agreed to give opposition fighters safe passage to Lebanon. The activist, who went by the name Beibares Tellawi, said the troops had previously captured the town of Hosn, which is near the citadel.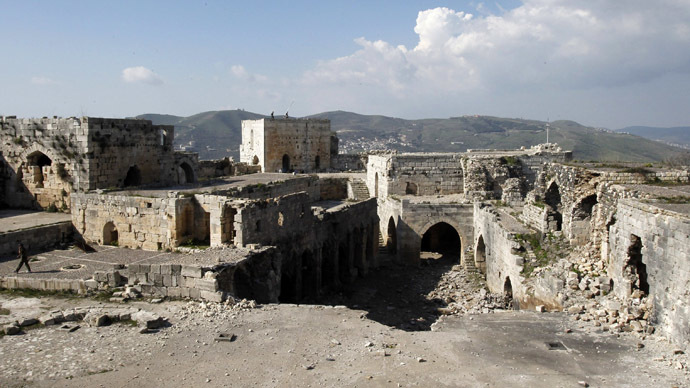 Fighting around Hosn killed 12 fighters, including a local leader of the Jund Al Sham Islamic group, according to the Britain-based Syrian Observatory for Human Rights.
Lebanese televisions named the deceased commander as Lebanese national Abu Suleiman Dandashi.
Crac des Chevaliers is a Crusader castle built in the 12th century. It was recognized as a UNESCO World Heritage Site in 2006, five years before it was captured by anti-Assad forces in 2011.
Damage to the Crac des Chevaliers and other cultural treasures in Syria have repeatedly prompted condemnations from the United Nations, which has called for a halt to the destruction of the country's cultural heritage.
In a recent joint statement, UN Secretary General Ban Ki-moon, UNESCO Director General Irina Bokova, and the joint UN-Arab League mediator on Syria, Lakhdar Brahimi, said they have received "alarming reports" that Syrian historical sites have been purposely targeted during the three-year civil war.
"As the people of Syria continue to endure incalculable human suffering and loss, their country's rich tapestry of cultural heritage is being ripped to shreds," the statement said.
"Archaeological sites are being systematically looted and the illicit trafficking of cultural objects has reached unprecedented levels."
The castle is one of six UNESCO World Heritage sites in Syria. The officials said some have suffered "considerable and sometimes irreversible damage."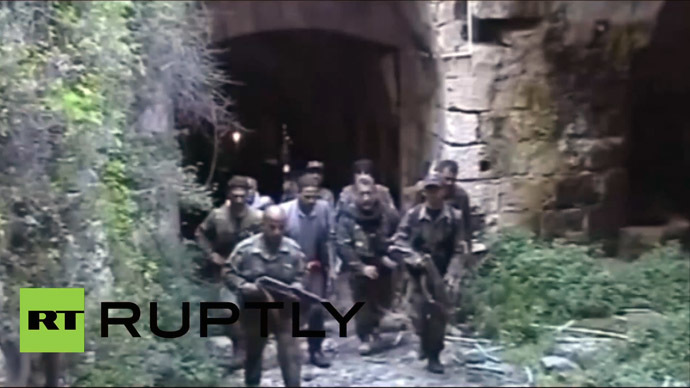 You can share this story on social media: