US, UK, France push for Syria response as UN chemical weapons probe delayed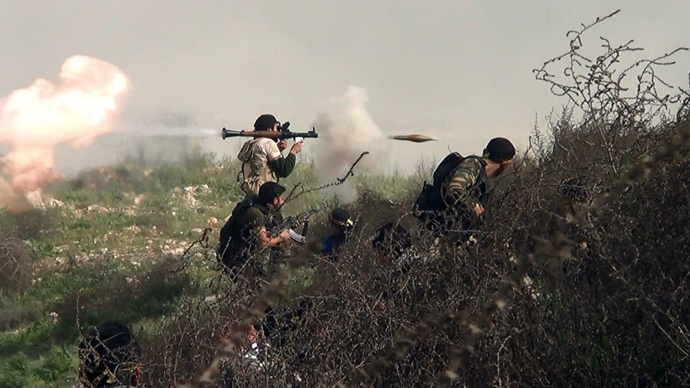 Even as the UN team investigating the alleged chemical attack in Syria had to postpone their investigation and yielded no results, Western states continued pushing for a "firm response" amid growing speculation a strike could take place within days.
A UN spokesperson on Tuesday announced that the planned visit to the site of last week's alleged chemical weapons attack outside Damascus has been postponed "in order to improve preparedness and safety for the team." UN Secretary General Ban Ki-moon has urged all sides in Syrian conflict to "give safe passage and access" to the UN chemical weapons investigation team.

Syrian Foreign Minister Walid Muallem also dismissed the claims that the Syrian government was delaying the probe's start, saying that "UN team did not ask to go to the site until Saturday."

Meanwhile, London, Paris and Washington continued to step up tough rhetoric on Syria, saying there should be a strong international response to the alleged chemical attack.

French President Francoise Hollande said France is "ready to punish" those behind the "chemical massacre" in Syria, and said that his government believes Damascus carried out the attack.  

France is going to increase military support for the Syrian opposition, the president said, as he addressed foreign ambassadors in Paris. He announced a defense council meeting on Wednesday, and pledged to brief the French parliament about it.

Hollande appeared to argue that what he called a "responsibility to protect civilians" could override international law, which he said "must evolve with the times."

Contradicting the earlier remarks made by UK Foreign Secretary William Hague, British Prime Minister David Cameron on Tuesday said that any decision on Syria will be taken under a "strict international framework."

However, he also announced that Britain's parliament will be recalled Thursday to vote on the UK's government's own response to the alleged chemical weapons attack in Syria.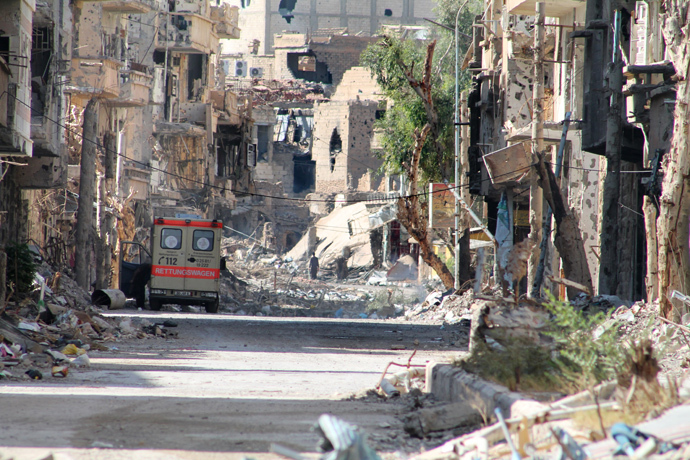 British armed forces are preparing an emergency plan in case of armed response to the attack, Downing Street added.

That could represent a "specific" military action against Syria, Cameron added later on Tuesday, saying the UK is not considering "getting involved in a Middle Eastern war." But the world "should not stand idly by" following the Ghouta attack, he stressed.

UK Deputy Prime Minister Nick Clegg's repeated the message that the government was not considering "trying to topple the Assad regime," White House spokesman Jay Carney said the US' options were "not about regime change" in Syria. However, he warned of an imminent response to the "violation of an international norm."


US promises evidence to justify limited strike on Syria

"A decision about the use of military force has not been made. The president is reviewing his options, plural," the White House spokesman said.

The US will release a public version of an intelligence report on chemical weapons use in Syria "in the coming days," Carney added.

The White House statements came hours after US Defense Secretary Chuck Hagel announced that the American military has moved up assets and was ready to take any action on Syria ordered by President Obama.

"We have moved assets in place to be able to fulfill and comply with whatever option the president wishes to take," Hagel told BBC in an interview. He said US forces were ready to execute a range of options from a limited cruise missile strike to putting boots on the ground in Syria.

Despite the senior politicians' assurances that no decisions have yet been taken, reports begun to surface on Tuesday that a military strike could by launched against Syria "within days."

Unnamed White House officials told the Washington Post that Obama was considering ordering a limited cruise missile strike on Syria as early as Thursday. Other media sources claimed that any US attack was unlikely while the UN team remains in Syria, alluding that the strike would be on Sunday at the earliest.

The notion of an imminent strike also fueled reports that the Geneva-2 peace conference on Syria was being indefinitely postponed, if not canceled. However, sources told Reuters on Tuesday that the Syrian opposition has been instructed to prepare for Geneva-2 despite the possible offensive.


Russia warns of 'catastrophic consequences'

US Secretary of State John Kerry has outlined the US stance on Syria in a phone call with Russian Foreign Minister Sergey Lavrov on Tuesday, citing the information from reliable sources which he claimed proves the Assad government was to blame for the alleged chemical attack.

Such an approach was rejected by Sergey Lavrov, who brought forward Russian arguments stressing the need for constructive and in-depth exchange of expertise regarding possible chemical weapons use.

The guidelines for conducting the probe had been agreed between Damascus and the UN, and it was absolutely necessary to ensure successful work of the expert group in Syria, Lavrov emphasized according to the ministry's statement.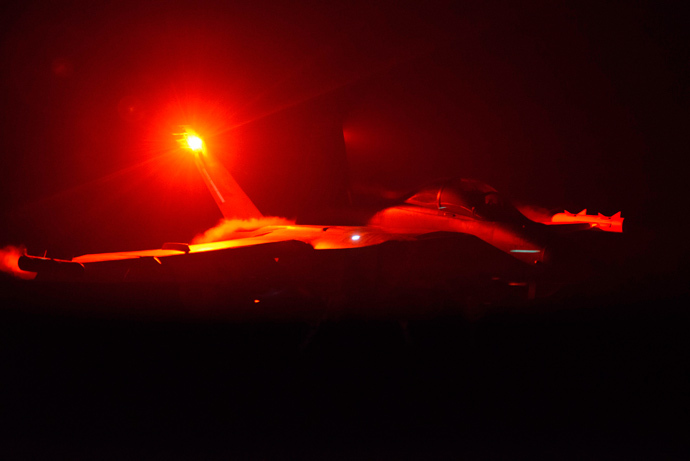 The West has engineered a media campaign to facilitate a military incursion, Lavrov said earlier adding that "those involved with the incident wanted to sabotage the upcoming Geneva peace talks."
Following the alleged chemical attack, the Syrian National Coalition, the official opposition to President Bashar Assad, called off the long-delayed peace summit in Geneva.

"We refuse to speak about Geneva after what's happened. We must punish this dictator, Bashar the Chemist we call him, and then we can discuss Geneva,"
coalition Secretary General Badr Jamous said.
The US has also decided to put off bilateral talks with Russia over Syria late Monday, citing
"ongoing consultations"
on the alleged chemical weapons use.
Russian Deputy Foreign Minister Gennady Gatilov expressed his concern over Washington's decision adding that discussing terms for a political solution were needed now more than ever in the face of possible military intervention in Syria.
On Tuesday Russia once again warned military intervention in Syria bypassing the UN charter could have
"catastrophic consequences"
for the whole region.

"Attempts to bypass the Security Council, once again to create artificial groundless excuses for a military intervention in the region are fraught with new suffering in Syria and catastrophic consequences for other countries of the Middle East and North Africa,"
Foreign Ministry spokesman Alexander Lukashevich said in a statement.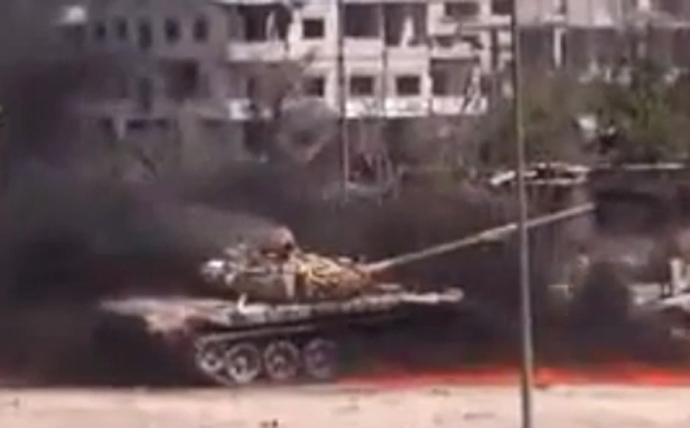 You can share this story on social media: