Not 'if' but 'when': US intervention in Syria on countdown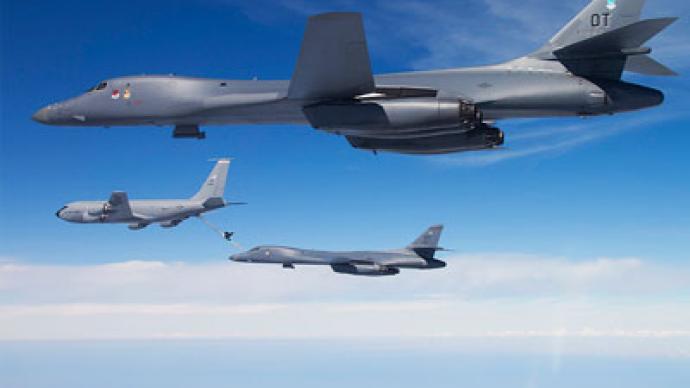 A delegation from Syrian opposition is reportedly in talks with US officials over the targets they want to attack to weaken the Syrian government and the arms they want America to provide to do it. A "Libya lite" operation in Syria may be imminent.
The unnamed US official reportedly said that "the intervention will happen. It is not a question of 'if' but 'when'."The delegation from the Syrian Free Army is meeting with US Ambassador to Syria Robert Ford and the State Department's expert on Syria, Fred Hof, according to a report by debkafile, an Israeli news website, which is considered to have strong ties with the intelligence community.The Syrian rebels have brought with them two lists for American approval. One is that of targets in Syria they want to attack to hurt President Assad's government. The second is a list of heavy weapons they need to carry out the attacks, which they want to get from the US, the report says.Debkafile says the Obama administration is very close to given the green light to shipping off the weapons, most of which have already been purchased by Saudi Arabia and Qatar.The US is also close to deciding on the format of its own military operation in Syria, which the site's source described as "Libya lite" – a small-scale version of the no-fly zone and air strikes carried out by NATO forces in Libya, which resulted in the toppling of its leader, Muammar Gaddafi.Earlier top US military brass told American media that the Pentagon has finalized contingency plans for a possible operation in Syria.This follows the UN observers pulling out of Syria due to the renewed violence in the country. The mission head said neither side of the conflict was willing to observe the ceasefire any longer, which put the UN personnel at risk. Some reports suggest that the break in the warfare helped the Syrian opposition purchase new and better weapons with the money received from sponsors in Saudi Arabia and Qatar.
You can share this story on social media: