Syrian opposition calls for Assad's 'peaceful overthrow' at Damascus summit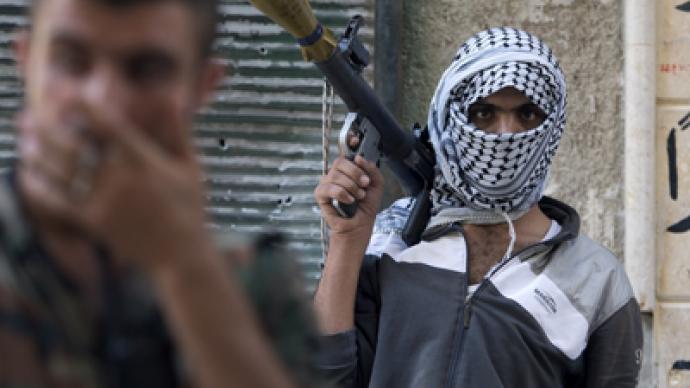 Syrian opposition figures have called for "the peaceful overthrow" of President Bashar al-Assad at a meeting of anti-government groups in Damascus. The Free Syrian Army (FSA) has boycotted the forum.
Fifteen opposition groups and six movements participated in the National Conference for Rescuing Syria, RIA Novosti news agency reports. The National Coordination Body for Democratic Change in Syria (NCB) led the event. The meeting was also attended by Russian, Iranian, and Chinese ambassadors, as well as several ambassadors from Arab countries which maintain diplomatic missions in Syria.The NCB is made up of parties which hope to topple President Bashar al-Assad without the use of violence. Instead, the group aims to negotiate a peaceful settlement to the 18-month crisis."It's our right to meet here in the capital to express our views without being subject to dictates and pressures or to be forced to make concessions," NCB head Hassan Abdul-Azim told AP. A statement from the group said that conference participants had agreed on a number of principles, mainly "overthrowing the regime with all its symbols" while emphasizing the need for "peaceful struggle to achieve the goals of the revolution." The statement called for an immediate ceasefire and withdrawal of the Syrian army from towns and cities, as well as the release of all political detainees and kidnapped persons.The group hopes such actions will be followed by negotiations between the opposition and the Syrian government. The conference started with the Syrian national anthem at a hotel in Damascus, but began without the presence of the country's flag.The Damascus conference is being held amid disagreements inside the Syrian opposition, with some opposition activists and groups boycotting its work.In particular, the FSA has refused to take part, saying the participants do not "represent a true opposition and are only another face of the Syrian regime." The Syrian opposition remains divided between the mostly exiled opposition organizations, and the rebel fighters based inside the country, as well as domestic peaceful opposition groups.Despite security in the capital being greatly stepped up for the event, an explosion rocked central Damascus on Sunday, killing one and injuring two people. The incident occurred on Beirut Street, near the Four Seasons hotel, not far from where the National Conference for Rescuing Syria was taking place.According to UN estimates, the Syrian conflict has claimed up to 20,000 lives since the uprising began in March 2011.