Blast blame: Syria's Muslim Brotherhood points finger at regime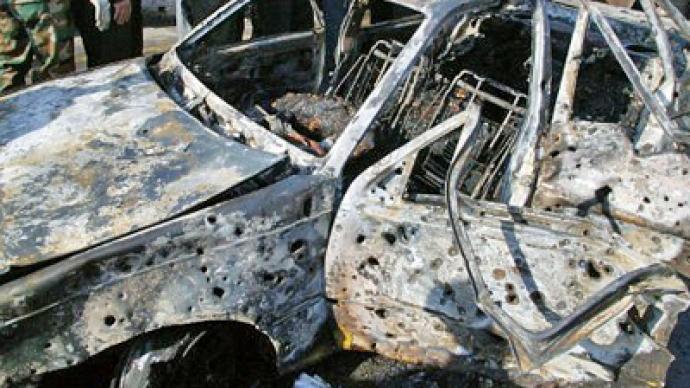 The Muslim Brotherhood is denying responsibility for twin suicide blasts on Friday that took the lives of 44 people in Damascus, alleging that the Syrian government was behind them.
On Saturday, a website claiming to represent the Muslim Brotherhood had posted a message claiming responsibility for the attacks. The message read: "One of our victorious Sunni brigades was able to target the state security building in Kfar Suseh in the heart of the Omayyad capital Damascus, in a successful operation carried out by four of our kamikazes drawn from the best of our glorious men, leaving many from the ranks of the Assad gangs dead or wounded." The website was later shut down. The Muslim Brotherhood insists the website was set up by the Syrian government in an effort to divert blame. Muslim Brotherhood spokesman Zuhair Salem told Agence France Presse that the website was "completely fabricated in our name," maintaining that Friday's attacks were orchestrated by the Syrian government. The blasts occurred next to a state security headquarters, leaving 44 dead and 166 wounded on the same day an Arab League delegation came to Syria to monitor the country's compliance with its peace plan. The proposal calls for an end to attacks, the withdrawal of troops from city streets, and the release of detained protesters. Observers visited the blast sites, and are set to meet Syrian Foreign Minister Walid Muallem. Meanwhile, mourners came out for a mass funeral ceremony on Saturday. They voiced their support for Bashar al-Assad, accusing and denouncing the United States and its allies for interfering in Syria. The mourners chanted: "We sacrifice our souls and blood for you, Bashar," and other pro-regime and anti-opposition slogans. The United States and its allies have been calling for an arms embargo against Syria, which Russia opposes on the grounds that it could bring a repetition of the Libyan scenario, with the government being unable to fight off an armed, Western-funded opposition. Despite reports that over 2,000 government troops have been killed since the conflict began in March, the United States and its allies continue to focus blame on the Assad regime. However, Russia has put forth a draft resolution to the UN Security Council including a clause proposing that the Syrian opposition officially share responsibility for the violence.Meanwhile, the opposition claims 5,000 people have been killed since the conflict began in March, alleging more than 250 civilian deaths this week alone. However, many analysts are doubtful as to whether the figures are accurate, as their source remains unknown.
You can share this story on social media: