France, US arming Syrian rebels with anti-aircraft missiles – report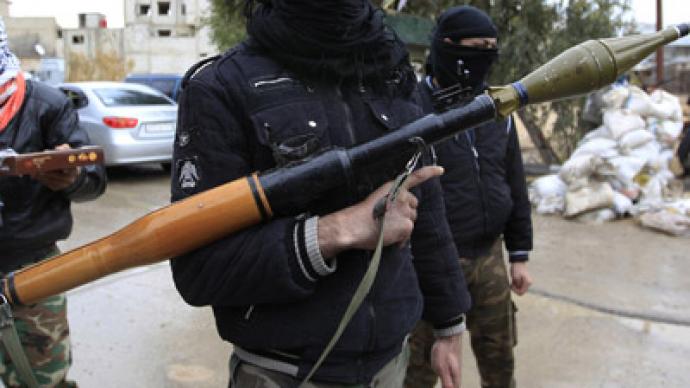 A general in the opposition militia known as the Free Syria Army has told journalists that the rebels have received French and American military assistance, amid reports of worsening violence in the stricken nation.
In Homs on Tuesday, a general claiming to be from the rebel group appeared on camera and told a journalist from Reuters news agency that "French and American assistance has reached us and is with us." When asked to elaborate on the nature of the assistance he added, "We now have weapons and anti-aircraft missiles and, God willing, with all of that we will defeat Bashar [President Assad]."The international community maintains it is committed to finding a political solution to the conflict and had rejected the idea of military intervention. However, there are growing suspicions that it has been supplying the opposition with weapons indirectly.   This is not the first report of the US covertly supplying the opposition with arms. In December, FBI translator turned whistleblower Sibel Edmonds said she believed the US had been training the Syrian opposition in neighboring Turkey and supplying arms to the country from Incirlik military base close to the Turkish-Syrian border.In addition, Qatar and Saudi Arabia reportedly held secret meetings to offer financial support to the Syrian rebels to buy weapons.
Political foot-dragging
Thus far the international community has been unable to reach agreement on a resolution to the Syrian conflict. At an emergency meeting called by the UN in Brussels on Tuesday, the Syrian ambassador accused the UN Security Council of purposely stalling and fueling the flames of terrorism in the country.The UN has shown consistent support for the opposition movement, with both the Security Council and General Assembly repeatedly calling for the ouster of President Assad.
You can share this story on social media: