Swedish biathletes say death threats came from Russia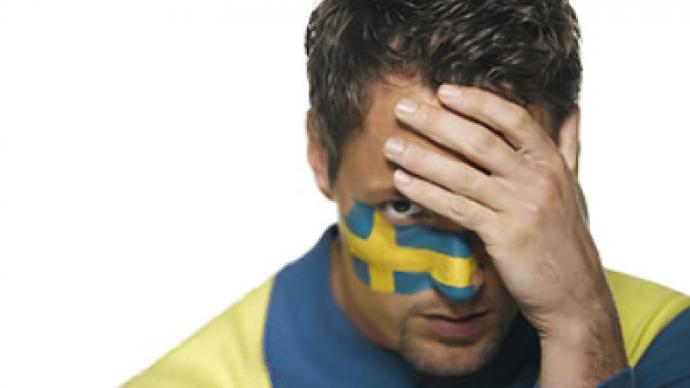 According to Wolfgang Pichler – the coach of the Swedish biathlon team and one of the most implacable fighters against doping – his athletes are receiving death threats from Russia
Sweden's male biathletes are receiving e-mailed death threats from Russia that also mention Wolfgang Pichler, the team coach, the German news agency DPA reports. As Pichler said on Monday, his athletes had been threatened because "the Swedish team is very consistent in its fight against doping."

"Our athletes are scared," he said.

The coach did not specify how he knew the emails were sent from Russia, yet he pointed out that he was seriously worried his athletes' lives might be in danger.

Pichler added that he was calling on the International Biathlon Union (IBU) – the sport's controlling body – and on Russian authorities to guarantee his biathletes security ahead of the final World Cup event in Khanty-Mansiysk (25-29 March 2009).

Speaking of the threats, IBU President Anders Besseberg said he was concerned about them and promised that the IBU executive would deal with the issue at its meeting on Friday, 20 February. "We consider this a very serious issue," he said.
No reaction from Russian sport officials has yet been issued.
According to the SID news agency, electronic messages from Russia containing death threats were addressed to Swedish nationals Mattias Nilsson and Bjorn Ferry. Their positions in the South Korean Pyeongchang, where the Biathlon World Championship is held this year, were 26 for Nilsson and 40 for Ferry in the sprint and 37 and 31 in the pursuit, respectively.

Swedish biathlon officials and biathletes themselves, as well as their German coach, are among the most well-known in the fight against doping, including the case of three Russian athletes who were revealed to have failed dope tests last week.

Earlier this month, Pichler claimed that Russian biathletes had been "systematic" in their use of doping during the past few years and demanded the whole team be disqualified from both the World Championship 2009 and from the forthcoming Olympics in 2010. Swedish biathletes had previously discussed boycotting the final race in Khanty-Mansiysk.

Pichler said that he had been pushed around by a Russian official. "We are scared for our lives. If the IBU does not ensure our safety, we will not be able to go to Russia to compete. We have several athletes who have a chance to win the World Cup, but security is paramount," Pichler told ZDF channel.

The three Russian biathletes – Ekaterina Yurieva, Albina Akhatova and Dmitry Yaroshenko – deny all accusations of doping. They have left Pyeongchang for Moscow after the announcement and have already applied to Mikhail Prokhorov, the head of the Russian Biathlon Union, urging him to begin an independent investigation.

In her interview with the Russia-based 'Sport' channel, Albina Akhatova confessed: "Those using dope could never have expected a positive attitude. I have always felt that Russia had is not well liked by the world, but after what has happened there, it looks like we are simply hated."
You can share this story on social media: